When
Tuesday, October 9, 2018 from 8:00 AM to 4:30 PM EDT
Check-in and breakfast 7:00 - 800 AM
Please, no early birds. Check in will not start until 7am.
Opening remarks/Welcome 8:00 - 8:15 AMFirst session starts at 8:15 AM
Governor's Awards Ceremony and Lunch will be served from 11:45 AM - 12:45 PM
Where
DoubleTree Burlington (Formerly the Sheraton)
870 Williston Road
South Burlington, VT 05403
Drive around the back of the hotel, towards the conference center. Enter the main/covered entrance and we will be upstairs.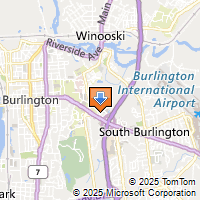 Driving Directions
Call the Reservations Department at (800) 560-7753 and mention Brain Injury Association of Vermont 2018 Conference Lodging
To book your room online, click HERE.
The cutoff date to make reservations is September 17, 2018
Jess Leal, Office Administrator
Brain Injury Association of Vermont
1-877-856-1772
support1@biavt.org
Jess Leal, Office Administrator
1-877-856-1772
support1@biavt.org
Trevor Squirrell, Executive Director
tsquirre@sover.net
Cancellation Policy
Cancellations received in writing by 5pm on Sept 28th will be refunded, less a $5 administration fee. After that time, no refunds will be issued.
Vermont's 30th Annual
Brain Injury Conference

"Celebrating & Embracing the Future"
Please join us for our
30th Annual Brain Injury Conference for Survivors, Family members, Caregivers
and Professionals.
Tuesday, October 9th, 2018 at the Double Tree Hotel
(formerly the Sheraton Conference Center)
Keynote Speaker, David Grant
"From Here to There: A Brain Injury Survivor's Journey"
Featuring 15 different sessions to choose from, with tracks devoted to Survivors/Family, Professionals, Brain Injury 101, and Speical Topics.
For detailed descriptions of the sessions, or to print out the Conference brochure, click HERE.
25+ vendors and providers will be available to discuss their products, programs and services.
Survivor Panel, light breakfast and plated lunch!
The Silent Auction is back so get those credit cards and check books ready and bid on some awesome items!
-----------------------------------------------------------------------------------------------We are accepting nominations for the 2018 Governor's Awards!
To download, print and mail a nomination form click HERE
To fill out the form online, click HERE