Where
High Sierra Grill in Goleta
521 Firestone Road
Goleta, CA 93111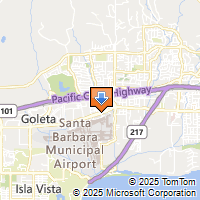 Driving Directions
Cheryl Ebner
Science & Engineering Council of Santa Barbara
805-698-1121
scieng@silcom.com
SEC Co-President Gary Kravetz, moderator.
7-11-18 Technical Employment in Santa Barbara - 2018
Our July Presentation:
Join us
for the Science and Engineering Council's July meeting -- our always-popular Technical Employment Panel and discussion of regional employment opportunities and challenges.
Moderator and SEC Co-President Gary Kravetz has assembled an impressive panel from local high-tech firms to help us understand the current employment environment:
What job opportunities are predicted, and what skill sets will be required?
Sharon Brown, Corporate Director of HR at

Axxcss Wireless Solutions
Sandie Wilkes, HR Manager from

Arthrex California Technology, Inc.
Sheri Griffiths, Branch Manager at

Apple One Employment Services
Katie Wilkes, Assistant Branch Manager at

Apple One Employment Services
... See you there!


Please reserve by the Monday before the meeting: A reservation allows SEC to provide the restaurant an accurate guarantee of meal amounts and results in faster service. When reserving, make a meal choice. You can pay in advance by credit card or at the door with check or cash. Remember you are always welcome as a walk-in member or guest without a reservation.
Meal Choices: All meals are the same price. Please choose one when you reserve, to provide a count for the restaurant. Pay when you reserve, or walk-in and pay at the door.
Tri-Tip Sandwich

Smoked Turkey-Bacon Sandwich

High Sierra Chicken-Apple-Pecan Salad

Portobello Mushroom Sandwich with lettuce, tomato, onion




Drinks:

Diet soda, iced tea, lemonade and water are available.

As you register, note the opportunity on the form to join SEC
as an individual or corporate member!
This meeting is sponsored in part by
Community West Bank
Bengal Engineering

For information about the Science & Engineering Council.
visit the new SEC web page at http://www.scieng.org
From our Co-Presidents Tim Murphy and Gary Kravetz:
All members and guests are encouraged to contribute to the
SEC scholarship program!
Contact a board member at an SEC meeting, send email to the SEC,
or simply visit our new web page and use the direct donation button. However you do it, the Scholarship Foundation of Santa Barbara handles the actual fund and awards.
Donations may be tax-deductible.
Plan now for upcoming SEC meetings:
August 8: Dr. Javier Read de Alaniz, Assoc. Prof. UCSB Chemistry and Biochemistry,
"Red Fish, Blue Fish, Dead Fish: Sensors for Food Safety"

September 12: Dr. Ben Mazin, UCSB, on the world's most advanced camera