When
Thursday, January 24, 2019 at 8:30 AM EST
-to-
Friday, January 25, 2019 at 4:00 PM EST
Add to Calendar
Where
Cleveland Community College
137 S Post Rd.
Shelby, NC 28152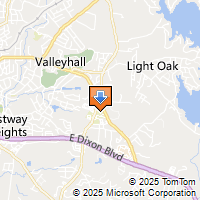 Driving Directions
Lt Mark Craig
Cleveland County Sheriff's Office
Phone: 704-476-3033
Mark.Craig@clevelandcounty.com

Margaret Stark
First Responder Grants, LLC
540-230-8440
mstark@firstrespondergrants.com
Class: Cleveland County Sheriff's Office, NC
Your class registration includes a FREE 6-month trial membership of GrantFinder's Vertical Version, VGrantFinder. You'll see grants relevant to your sector. Valid for 6 months after completion of your First Responder Grants training.
Come Get the Training, To Get the Grant, To Get the Gear! This training is appropriate for all Fire, Rescue, EMS / Emergency Management Agency/ Law Enforcement or Corrections staff and is taught by a retired public safety administrator who has 30 years of "on the streets" experience and who speaks in your language
Our students have an 80%+ success rate at winning grants and have won more than $1 billion dollars in grant awards.. We don't just tell you about the grant programs; we tell you how to " win the grant programs!
The grant writing class held at the Cleveland Community College in Shelby, NC - Class is geared especially for first responders and public safety agencies.
Hotels nearby:
2001-B East Dixon Boulevard, Shelby, NC 28152 PH: (704) 487-2800
2012 East Marion Street, Shelby, NC 28150 PH:(704)-482-5666