When
Tuesday, October 2 @ 3 PM to
Thursday, October 4 @ 11 AM
Where
Epworth by the Sea
100 Arthur J. Moore Drive
St. Simons Island, GA 31522
www.epworthbythesea.org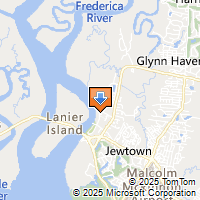 Driving Directions
Contact
JoAnne Hancock
863-644-9331
Dear Friends,
It's time for a getaway...an abbreviated break, a purposeful escape. Constant demands and expectations on you and your spouse are calling both of you away to a time of renewal.
As a family of pastors, we need each other.

Praying and laughing together, sharing ideas, frustrations, and victories are critically important components of a healthy

ministry

.

It's a true "Get-Away." Less meetings, structure and expectations. More personal time for rest, relaxation and kicking back.
Come on, you can do it. Let's just getaway!
Larry & Debbie
Larry & Debbie Dennis