When
Monday, October 29, 2018 at 3:00 PM PDT
-to-
Wednesday, October 31, 2018 at 12:00 PM PDT
Add to Calendar
Where
Sleeping Lady Mountain Resort
7375 Icicle Road
Leavenworth, WA 98826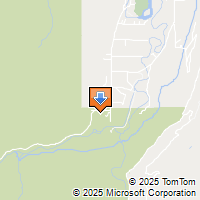 Driving Directions
Diana Abken
EWA-ID Synod
208-755-3343
Registration Fees (thru 10/5)
Single Occupancy: $590 |

no longer available

Double Occupancy: $450

Triple Occupancy: $375
Registration Fees (after 10/5)
Single Occupancy: $640 |

no longer available

Double Occupancy: $500

Triple Occupancy: $425
What Does Registration Cover?
Travel & Lodging costs for our Guest.

Use of Sleeping Lady Resort's meeting facilities and equipment, access to resort amenities, & the coffee/drink bar between meeting sessions.

Meals: Dinner (10/29); Breakfast, Lunch, & Dinner (10/30); Breakfast (10/31)

Lodging for two nights: $150/night, for single occupancy; $75/night, fo double occupancy, $50/night for triple occupancy.

Applicable taxes, fees, gratuities.
A Special Thanks to...
Mission Investment Fund for helping to sponsor our Convocation this year!
Rev. Cynthia Lindner
Cynthia Lindner is one of the directors of the Divinity School's Chicago Commons Project, an early-career pastoral leadership development program funded by the Lilly Endowment.
She explores pastoral multiple-mindedness in her book Varieties of Gifts: Multiplicity and the Well-Lived Pastoral Life, published in 2016 by Rowman and Littlefield.
She is also a pastoral psychotherapist at the Center for Religion and Psychotherapy, where she conducts clergy groups and offers congregational consultation in addition to her work with individuals and couples. Rev. Lindner is a member of the American Association of Pastoral Counselors and the International Association for Spiritual Care.
Schedule
A schedule of activities occurring during Convocation will be released closer to the event as details are finalized.
About Sleeping Lady Resort
Nestled in the Cascade Mountains on the banks of Icicle Creek, just outside Leavenworth, WA. Sleeping Lady offers a distinct Northwest experience accented by sustainable gourmet cuisine and cozy accommodations. We invite you to discover a destination where nature inspires every stay.
Every Sleeping Lady room features the following amenities:
Hand-hewn log beds and desks
Cozy down comforters and luxurious linens
Heated towel racks and air conditioning
Windows opening to the dark starry night and morning sunshine
Coffee makers with a selection of organic and Fair Trade coffee and teas. We proudly serve Grounds For Change Coffee and Choice Organic Teas.
Complimentary WiFi Internet access and network connections
Telephones with voicemail
Alarm clock radio with MP3 Port
Robes
Hairdryer
EO Shampoo, Conditioner and Shower Gel, made with organic ingredients
By design, guest rooms do not have televisions, refrigerators or mini bars.
Check in is at 3:00 pm, and check out is at 11:00 am.
Our Guest Service Agents are happy to help with requests, including fax transmittal, photocopies, bicycle, ski and snowshoe rentals and referrals to local activities and attractions.
Sleeping Lady is a smoke-free environment and ADA compliant.
© 2017 Sleeping Lady Mountain Resort
About Leavenworth, Washington
http://leavenworth.org/recreation/
Believe it or not, our area wasn't always Bavaria. Instead, the towering mountain peaks and bountiful land was known amongst Native Americans as some of the most plentiful land anyone had laid eyes on. The Yakama, Chinook and Wenatchi tribes all hunted the same land for deer & elk, and also fished Icicle Creek for salmon.
Settlers hungry for gold, timber, and furs soon settled the area, and by 1890, Icicle Flats was born. The area exploded with the arrival of the rail line near the turn of the century. At that point, Leavenworth was a whole lot less Bavaria and a whole lot more Deadwood! The logging and sawmill business was great…until it wasn't. When the railroad re-routed its rails and moved out of town, it almost turned Leavenworth into a ghost town. The area scuffled along for more than thirty years, always on the brink of extinction.
In the early 1960's, town leaders had a bright idea: change Leavenworth's appearance to draw visitors. If the gorgeous alpine hills had no equal except in German Bavaria, the city planned on completing the experience.
This was no mere facelift. In addition to completely renovating the downtown area, community leaders created a series of festivals, drawing revelers into town. From there, the Autumn Leaf Festival, Maifest, and the immensely popular Christmas Lighting Festivals were born and continue to this day.
To say the change worked is like saying you can taste a hint of cabbage in kraut. For decades, Leavenworth has been a top tourist destination in the Pacific Northwest. More than a million tourists walk our streets every year, finding "Bavarian authenticity and Northwest hospitality."
@ 2017 Leavenworth. All rights reserved.