Where
Connecticut Hospital Association
110 Barnes Road
Wallingford, CT 06492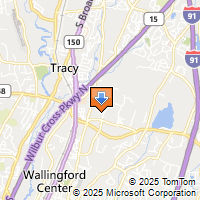 Driving Directions
*Please Note the Change of Location
Olivia Chamberland
Connecticut Association of School-Based Health Centers
203-230-9976
Olivia@ctschoolhealth.org
* Please Note the Change of Location for the training: Connecticut Hospital Associaton,110 Barnes Rd, Wallingford, CT
Coping with an Active Shooter Situation in School
November 30, 2018
Facilitated by Lieutenant James Perez
This training workshop will cover the topic of violence and threats in schools and how school-based staff can prevent violent situations. Lt. Perez emphasizes the importance of potential violence indicators and using mental conditioning to survive a near death situation. He will cover school violence and types of threats that can lead to violence. Please join a Connecticut hero and the Connecticut Association of School-Based Health Centers for this important training event. Breakfast is included with the registration fee.
About Lieutenant Perez:
Lieutenant James Perez is a police officer with the Fairfield Connecticut Police Department. Lieutenant Perez has 25 years experience in Law Enforcement. He has been a task force member with the Federal Bureau of Investigation and the Drug Enforcement Administration. He has taught the D.A.R.E program in elementary school and was a member of the S.W.A.T. team for 14 years. He is currently the Commander of the Special Services Division.