Registration is Free! Light lunch will be served.
When
Wednesday, October 24, 2018 from 11:30 AM to 3:00 PM EDT
Add to Calendar
Where
Don Beer Arena, Banquet Hall
940 Dillingham Road
Pickering, ON L1W 1Z6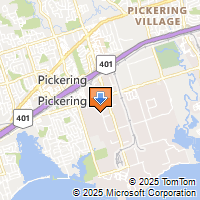 Driving Directions
Alda Tee
Central East Stroke Network
705-728-9090 ext 46311
teea@rvh.on.ca
Community Stroke Partners Day - Pickering
A day for stroke service providers to network, share information, and learn about community agencies and programs that provide services to people with stroke.
Intended Audience
Stroke service providers across the continuum of care, serving the community of Pickering and surrounding areas.
Agenda
1130-1200 Registration, Explore Exhibits, Network and Lunch
1200-1210 Welcome
1210-1220 Table Introductions
1220-1235 Guest Speaker (Stroke Survivor)
1235-1320 Rapid Podium Presentations (4)
1320-1335 Table Discussion
1335-1415 Break, Explore and Network
1415-1450 Rapid Podium Presentations (3)
1450-1500 Wrap up and evaluations
Rapid Podium Presentations Include:
NeuroVision Therapy
March of Dimes - Communication Disorders Program
March of Dimes - Programs
Direct Funding
Rehab to Community Exercise Program
Complex Injury Rehab
Urban Poling