Contact
Julie Roles
651-895-3341
jroles@vital-aging-network.org


When
1:00 to 3:00 PM

Three Mondays:
July 23, 30 and August 6

Where
HealthPartners Neuroscience Center
295 Phalen Boulevard
St. Paul, MN 55130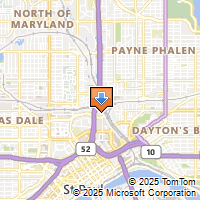 Driving Directions
Aging with Gusto
Igniting more positive views of aging
Our attitudes about aging have an impact on our quality of life, physical and mental health and even longevity.
Join us for this series of three sessions to examine your views on aging. Together we will build a more positive and accurate narrative of what it means to age.
Three Mondays, July 23, 30 and August 6
1:00 to 3:00 PM
HealthPartners Neuroscience Center
295 Phalen Boulevard, St Paul, 55130
Free and easy parking.

Free and open to the public; registration required.
Aging with Gusto is a program of the Vital Aging Network.
Thanks to HealthPartners for making this state-of-the-art facility available for our use. Come and see it!