When
Thursday, September 27, 2018
9:00 AM to 11:00 AM CDT

Where
Workforce Center of Will County
2400 Glenwood Avenue
Joliet, IL 60435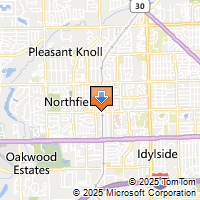 Driving Directions
The Youth Council of the Workforce Investment Board of Will County is pleased to present:
Insights into Digital Safety Workshop
Digital safety expert, Melissa Hemzacek, LSW, will provide updates relating to:
Social Media - What is it? What's trending? What are the advantages and pitfalls of youth and young adult use?
Creating A Digital Footprint - the permanency of online posts, the implications of inappropriate posts, and creating a positive digital footprint
Online Gaming - what are the dangers and suggestions to implement in the home to increase safety
Cyberbullying, Online Predators and Sexting - what does Cyberbullying look like, being a bystander as well as an up stander; how predators connect with youth online, what should they do if contacted, or end up in an unsafe situation; what is sexting & what are the consequences, what can be done
So, now what?! - Are there prevention, protections, and actions to take?
Resources - Where we can go for further assistance and information
Thursday, September 27, 2018
9am – 11am
Workforce Center of Will County
No Cost to attend – Advance Registration Required
Seating is limited. Register today!