Join ETC at The Clarice Center in September! Gear, sessions, console training, and a whole lot more...
Where
The Clarice Smith Performing Arts Center
at The University of Maryland
8270 Alumni Drive
College Park, MD 20742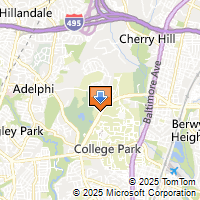 Driving Directions
Nick Gonsman
-
ETC NYC
212-397-8080
nyc@etcconnect.com
10a - 11a: Evaluating a white light's color rendering capabilities
Wendy Luedtke will discuss the newly updated ANSI/IES TM-30-18 standard for evaluating color rendering performance, what can be expected of the standard, and how it is changing the way we categorize LED sources. A live demo will illustrate the key concepts. It's an important piece of the "How can a spec sheet tell me which LED source will be best for my application?" equation.
11a - 12p: Light Lab - How do LEDs compare with tungsten sources?
Wendy Luedtke and Tom Littrell will light up fixtures to discuss the pros and cons of LED fixtures, compared to tungsten halogen sources with gel filters, in white and colored light applications.
1p - 2p: LED life testing
Tom Littrell will present on standard testing metrics for LEDs, and how to make sure you understand what the true life of a fixture will be. "How long can I actually expect my LED fixture to last?"
2p - 3p: LED control considerations
There are a lot of power and control options that purport to dim LEDs well – how can you assure your fixtures are going to behave? Nick Gonsman will discuss dimming and driver technology, as well as control console features.
3p - 4p: The Physiology & Psychology of Color Perception
How do we interperet light? Our eyes and our brain have a lot of mechanisms to compensate for imperfect lighting conditions. Rob Gerlach will showcase how the human body responds to light, and share tricks on how to get a viewer to see what you want them to see.
10a - 4p: Gear expo
Stop by our demo space to check out the latest and greatest in ETC equipment. Open all day during the Monday color workshops.
All of these events are completely free! Let us know you're coming, and feel free to bring guests and share this email.
Ion Xe Console Training
September 14th, 15th & 16th
Come to our training sessions to learn from the experts and walk away with more confidence in using your ETC console. All ETC Education classes are taught by professional console trainers with years of experience in lighting design and programming. Our instructors have a wealth of knowledge of the Eos family of control consoles.
Please note: The Ion Xe is the new facepanel that is taking the place of the classic Ion. It is still the same software (Eos family software) that is in the Ion. So 90% of what you learn in the Xe class will still be applicable to the classic Ion console. What is different is basically button placement and some buttons that were softkeys on the Ion are hard keys on the Xe

| | | |
| --- | --- | --- |
| Level 1: Essentials | Sept. 14, 2018 | 9:00 - 5:00 |
| Level 2: Enhanced Skills | Sept. 15, 2018 | 9:00 - 5:00 |
| Level 3: Advanced Programming | Sept. 16, 2018 | 9:00 - 5:00 |
You can register for one, two or all three of these sessions, depending on your needs and experience level. Classes are $99 per day, and there are student discounts available.