When
Thursday, November 8, 2018
Presentation:
8:00am - 9:00am Registration
9:00am - Presentation Begins
12:00pm - 1:00pm - lunch (provided)
4:00pm - Presentation Ends
Where
Champlain Valley Exposition
105 Pearl Street
Essex Junction, VT 05452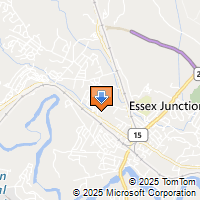 Driving Directions
Cost
$119 per person
Included is a light breakfast and lunch.
For group rates, please contact Amanda Camper
5.5 CEU Credits will be offered for Social Workers, Psychologists, Mental Health Counselors, and MFTs.

Amanda Camper
NFI Vermont, INC
802-951-0450
amandacamper@nafi.com
www.nfivt-familycenter.org
Presents:
Kenneth V. Hardy, PhD
November 8th, 2018 in Essex Jct., VT
Healing Racial Trauma

Racial trauma is an inescapable by-product of persistent exposure to repressive circumstances that emotionally, psychologically, and physically devastates one's sense of self while simultaneously depleting one's strategies for coping. It is a life altering and debilitating experience that affects countless numbers of people of color over multiple generations. Unfortunately, the failure to consider the interrelationship between racial oppression and trauma limits our ability to work effectively with the People of Color who live in the midst of sociocultural conditions that are injurious to their psyches and souls. Even when clinical work is trauma informed, it rarely devotes adequate attention to racial oppression and the pervasive trauma associated with it.
This workshop will provide a comprehensive overview of the anatomy of racial trauma and the debilitating hidden wounds associated with it. Special attention will be devoted to highlighting trauma informed interventions and strategies that centralize race and racial oppression in every facet of the treatment process. Relevant Self of the Therapist issues that may facilitate and/or impede the treatment process will be explored.
Learning Objectives
After attending this workshop participants will be able to:
1. A apply a racially sensitive, trauma-informed framework to uncover the hidden trauma wounds that often underpin the health disparities that stifle the lives of African American children and families;
2. Effectively assess and treat the hidden wounds of racial trauma;
3. Identify strategies that therapists and other workers can employ when working from an racially-sensitive, trauma-informed framework; and
4. Demonstrate how the unrecognized, unexplored, and/or unresolved racially-based attitudes, beliefs, and behaviors of therapists and other providers can often impede the effective delivery of services to racially traumatized clients.
Sponsored By: