When
Thursday, November 29, 2018 from 4:30 PM to 9:00 PM CST
Add to Calendar
Where
Mystic Lake Hotel and Casino
2400 Mystic Lake Blvd
Prior Lake, MN 55372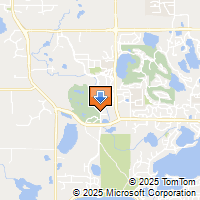 Driving Directions
Pi na gi gi to Andrew Adams, Hogan Adams, for use of Bunky Echo Hawk's image from his 2017 Annual Awards dinner painting.
MAICC 31st Anniversary Dinner
Announcing EIGHTH GENERATION! Welcome Louie Gong (Nooksack) and our own Sarah Agaton Howes (Fond du Lac)!
Louie Gong, M.Ed. (Nooksack) is an self-taught artist, activist and owner of Eighth Generation, a company that he founded by drawing on shoes on his living room floor. Now the first Native-owned company to offer wool blankets with a flagship store in Seattle's iconic Pike Place Market, Eighth Generation is the fastest growing Native-owned company in the USA or Canada. Louie attributes his success to purposeful focus on developing his own avenues to consumers rather than relying on the fine arts establishment to create opportunities for him. Through Eighth Generation's Inspired Natives Project, he helps other cultural artists transition from making one-off pieces to an arts entrepreneurship model in order to reach sustainability and success. Eighth Generation's unique business practices have been featured on CNN's Great Big Story, NPR's All Things Considered, and more.
Sarah Agaton Howes is an Anishinaabe artist, teacher, and community organizer from the Fond du Lac Reservation in Minnesota. She is widely known for her cultural art classes connecting community through art. As an Inspired Natives Collaborator, Sarah brings together timeless Ojibwe tradition with contemporary design to make heirloom usable art.
Celebrate with us at Mystic Lake Casino on Thursday, November 29, 2018 the accomplishments of American Indian Businesses in Minnesota. We will begin with a reception at 4:30 pm and dinner at 6:00 pm.
When registering, please scroll through the entire process before submitting. You will have the opportunity to:
1. Purchase an individual seat
2. Purchase a table of ten seats
3. Register to become an event sponsor
4. Donate to our Silent Auction
The process is easy so please support your chamber and celebrate with us, the American Indian Business Community. We look forward to seeing you at the Minnesota American Indian Chamber of Commerce's 31st Anniversary Dinner!
A room block is available at Mystic Lake Hotel, so don't forget to make your room reservations! Mention the Minnesota American Indian Chamber for a discounted rate. (800) 548-8536. Reserve your room early as last year was a sell out!
Pi na gi gi, Miigwetch, Pidamayaye,