Please join Shepherd of the Hills Lutheran Church (LCMC) in Fountain Hills, AZ on January 25-26, 2019, as we come together for two days of inspiration, prayer, fellowship, and great teaching. We have invited dynamic speakers who will guide us in renewing our relationship with Christ and re-ignite His church with a passion for the gospel.
Pastors' Day
We are excited to again offer Pastors' Day on Thursday, January 24 from 9:00 am to 3:30 pm.
Spouses as well as program staff are also invited. At the end of the event, we will enjoy fellowship at a local restaurant for conversation and dinner (participants on their own for the meal).
Rooms have been blocked at Centerstone Plaza Hotel in Fountain Hills. Rooms are available for $119 per night, king or two queens. Space is limited during this time, so please email julia@sothaz.com if you are interested in making a reservation.
Where
Shepherd of the Hills Lutheran Church
16150 E. El Lago Blvd.
Fountain Hills, AZ 85268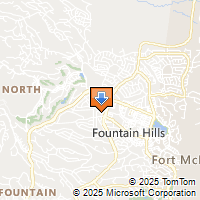 Driving Directions
Or Have Questions?
Contact
Julia Becklund
Shepherd of the Hills Lutheran Church
480-837-9532
julia@sothaz.com