When
Monday, December 3rd
Tuesday, December 4th
Wednesday, December 5th
9am to 5pm each day
Where
Crisis Connections
9725 3rd Ave NE
Suite 300
Seattle, WA 98125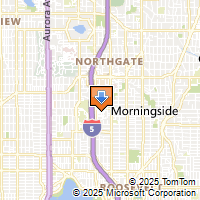 Driving Directions
Cost
$400 ($325 if you register by 10/31)
Contact Cindy Olejar
Director of Seattle Hearing Voices

seattlehearingvoices@yahoo.com
Seattle Hearing Voices Network Facilitation Training


In this 3-day training, voice hearers and people who experience other unusual or extreme states come together with people who have not had these experiences. The result is a powerful, diversified environment for learning. Peers, professionals and allies welcome.
This training (presented by John Herold and Cindy Olejar) will give you the skills and knowledge to create, facilitate and maintain Hearing Voices groups, which are a peer-led place to share and explore unusual experiences in a non-judgemental atmosphere. Such states of mind are sometimes labeled psychosis, but HVN embraces a much wider view of human possibility.
Be part of a growing movement. Embrace mental diversity!
This training is brought to you by your local Northwest HVN groups:
Seattle Hearing Voices
Puget Sound Hearing Voices
Portland Hearing Voices