When
Saturday, November 3, 2018 from 10:00 AM to 12:00 PM CDT
Add to Calendar
Where
Little Elm Park Beach Front Recreational Park
701 W. Eldorado
Little Elm, TX 75068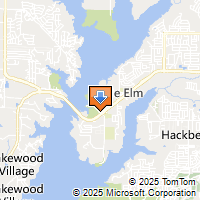 Driving Directions
Michelle Kuzov
Keep Little Elm Beautiful
Town of Little Elm Public Works
972-377-5556
mkuzov@littleelm.org
As we all know, Texas weather can be unpredictable. The Trash Bash is a rain or shine event except in the case of severe weather. You can check the Town of Little Elm Website www.littleelm.org for day-of updates if weather becomes an issue.
Wear long pants and closed-toe shoes. Although you will be walking down a well maintained trail system it is still located near the shoreline. Using your pickers to retrieve litter in grass and brush is highly possible.



Little Elm park has a large parking lot available for use during our event. We will have KLEB check-in tables just off of Lobo Ln. near the parking area.



LE Lakefront Trash Bash 2018 @ Little Elm Park
Come out and help us Keep Little Elm Beautiful! The first 100 people to register will receive a FREE T-shirt. All ages welcome, but 13 and younger must be with a guardian. Each person should register individually unless you are an organized group such as a scout troop. Dress for the outdoors: Where long sleeves, closed toed shoes and bring water.
We will start from the Parking lot at Little Elm Park and send teams in each direction along the Lake trails and beach for cleanup of trash and recyclables. KLEB will provide bags, gloves, hand sanitizer & pickers.
Register Now!
The most important thing is a smiling happy face and a can-do attitude. You will receive supplies needed for the clean-up the day of the event. Please arrive a little before 10 a.m. and you will receive a bag with gloves, trash bags, etc. If you're a trash-bash professional and want to bring your own supplies such as trash grabbers or heavy duty gloves we encourage you to do so!
Release and Indemnification
In consideration of The Town of Little Elm and Keep Little Elm Beautiful (Town and KLEB) granting me, and/or minor persons in the company or under the control of the undersigned (collectively, the "Undersigned"), access to property owned, operated, leased, used or controlled by the Town (the "Town Property"), the Undersigned hereby releases, relinquishes, and discharges and agrees to indemnify and hold harmless the Town and KLEB, and the Town's and KLEB's officers, directors, agents, contractors, contracting parties, instrumentalities, and employees, including, of and from any and all claims, demands, liabilities, suits, causes of action, obligations, damages, injuries, losses, penalties, costs, charges, and expenses (including, without limitation, attorney's fees, court costs, consultant fees, expert fees, and other litigation-related expenses) of whatsoever kind or character directly or indirectly resulting from, arising out of or in connection with, or relating to (1) the presence or attendance of the Undersigned at the event described above (the "Event") and travel to and from said Event; (2) any condition of the Town Property; (3) any use or occupation of the Town Property by the Undersigned; (4) any act of negligence, whether of omission or commission, of the Town Parties or of any third party; (5) any damage to or loss of the property of the Undersigned which may arise in connection with the Event, the Town Property or Town and KLEB Parties' operation and maintenance of the Event or Town Property; (6) any accident, injury, or damage whatsoever caused to the Undersigned or any person, firm, corporation, or property. This release and indemnity extends to and includes any and all claims for bodily injury, death, sickness, disease, property damage or destruction, consequential damage, or economic loss caused to or suffered by any person or property, including, but not limited to the Undersigned, and any officers, directors, agents, servants, employees, contractors, subcontractors, or any other person acting on behalf of the Undersigned, or any other person or entity. In case of any action or proceeding brought against a Town or KLEB Party by reason of any such claim, including by minor children or wards of the Undersigned, the Undersigned, upon notice from the Town and KLEB, agrees to defend the action or proceedings by counsel acceptable to the Town at the sole cost of the Undersigned. THE PROVISIONS OF THIS RELEASE AND INDEMNIFICATION SHALL REMAIN AND BE IN FULL FORCE AND EFFECT EVEN IF ANY CLAIM, DEMAND, LOSS, LIABILITY, DAMAGE, OR EXPENSE, OR CLAIM THEREFOR, BY ANY PERSON OR ENTITY, DIRECTLY OR INDIRECTLY RESULTS FROM, ARISES OUT OF, OR RELATES TO, OR IS ASSERTED TO HAVE RESULTED FROM, ARISEN OUT OF, OR BE RELATED TO, IN WHOLE OR IN PART, ONE OR MORE NEGLIGENT ACTS OR OMISSIONS OF ANY TOWN OR KLEB PARTY, THE PARTIES INTENDING HEREBY TO SATISFY THE EXPRESS NEGLIGENCE DOCTRINE. This Release and Indemnification shall survive termination or expiration of this Permit.