Contact
Caroline Schultz, MSW, Aging with Gusto Coordinator
612-964-4016
carolineschultz2@gmail.com


When
3:30 to 5:30 PM
Three Thursdays:
February 14, 21, 28

Where
St. Andrew's Lutheran Church - Sanctuary Building
900 Stillwater Road
Mahtomedi, MN 55115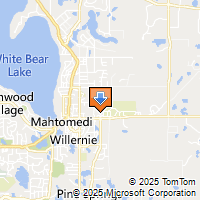 Driving Directions
Aging with Gusto
Igniting more positive views of aging
3 Thursdays, 3:30 to 5:30 PM; Feb. 14, 21, 28. St. Andrew's Lutheran Church - Sanctuary Building, 900 Stillwater Road, Mahtomedi, MN 55115.
Our attitudes about aging have an impact on our quality of life, health and even longevity.
Join us for this series of three sessions to:
Examine your views on aging and listen to the views of others.
Understand the influences on your views, including the impact of widespread biases and misconceptions about people as they age.
Learn how to integrate a new, more positive narrative about aging into your life.
This series is sponsored by 2nd Half with Lyngblomsten
.
Free and open to everyone.
Registration is required by February 11, 2019.
Aging with Gusto is a program of the Vital Aging Network.