Where
Culver City Rain Garden
10101 Jefferson Blvd
Entrance at the end of Pearson St
Culver City, CA 90232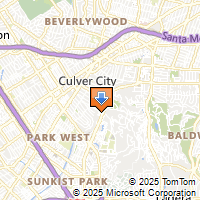 Driving Directions
Parking
Park anywhere on Jefferson Blvd or Pearson St.

Melodie Grubbs
310-417-3962
Culver City Rain Garden Restoration
Thank you for joining the Culver City
Rain Garden Restoration!
Nested between the Ballona Creek and commercial properties, the Culver City Rain Garden (CCRG) captures rain and surface runoff, filters noxious contaminants that would otherwise flow into the Ballona Creek, and beautifies the urban landscape. Your help is needed to weed, water, and maintain the garden to give the newly planted natives time to take root and thrive.
Save paper: Online waiver available here.
Entrance
The entrance to the site is at the end of Pearson St
at the Ballona Creek.
Since the CCRG doesn't have an actual address,
the address given (10101 Jefferson Blvd) was GPS-purposes.
What is provided and what to bring
Gloves and tools will be provided, but please bring water, snacks, sunscreen, and wear close-toed shoes. Restroom facilities are available.