Why Attend?
Network and learn from a number of industry representatives, CHP operators, government agencies, and presenters about challenges and lessons learned on CHP market adoption, as well as emerging issues and opportunities. Timely topics will include: utility incentive programs, utility rate impacts, interconnection barriers, grid modernization, valuing CHP's energy efficiency, reliability and resiliency, institutional and commercial sector CHP issues and opportunities, & more.
What is CHP / Cogeneration?
Combined Heat and Power (CHP), also referred to as cogeneration, provides a cost-effective, near term, to improve our nation's energy, environmental, and economic future. CHP is an efficient and clean approach to generating on-site electric power and useful thermal energy from a single fuel source.
Where
Chicago Mart Plaza, River North
350 West Mart Center Drive
Chicago, IL 60654
312-836-5000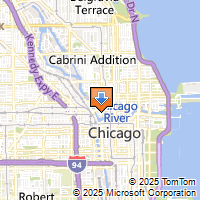 Driving Directions
Sam Rinaldi
Midwest Energy Efficiency Alliance
312-996-2554
samr@uic.edu
Exhibitors
AB Energy USA
Caterpillar
CEM Engineering
Charles Equipment Energy Systems
Clarke Energy
ComEd Energy Efficiency Program
Enercon Integrated Energy Solutions
Energy Resources Center
Grumman/Butkus Associates
lCF
Ilinois Electric Works
Kraft Power Corp
Martin Energy Group
Midwest Energy Efficiency Alliance
Process Improvement Corporation
Solar Turbines
Solberg Manufacturing
Somes-Nick & Company
SW Cogen
US DOE Central & Midwest CHP Technical Assistance Partnerships
W.W. Williams
Click for Sponsor or Exhibit Info