When
Saturday, January 5, 2019 from 9:00 AM to 12:00 PM PST
Add to Calendar
NOTE: Gate is locked after the event starts. However, late or early access can be arranged.
Where
LAX Dunes (Waterview Gate Across From Park)
Trask Triangle Park
Playa Del Rey, CA 90293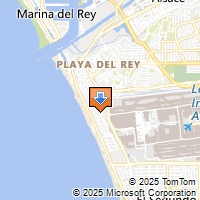 Driving Directions
Along Waterview St.
Restoration
at the LAX Dunes!
The LAX Dunes is home to a variety of unique plants and animals. Come volunteer to remove non-native and invasive vegetation and learn about this historic site!
Note: Minors must be accompanied by a supervising adult.
We provide
Gloves and tools;
picnic tables and restroom facilities on site.
You bring
Closed-toed shoes required; hat and long pants recommended.