Contact
Haley Lechner
NC3 - National Coalition of Certification Centers
Haley.lechner@nc3.net
920.933.0674
When
Monday, June 10, 2019
8:00 AM EDT
-to-
Friday, June 14, 2019
5:00 PM EDT
Add to Calendar
Where:
WSU Tech
(Previously Known as Wichita Area Technical College)
4004 N Webb Road
Wichita, KS 67226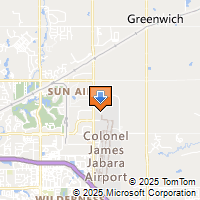 Driving Directions
Hotel Information
Aloft Wichita
3642 N Oliver Ave
Wichita, KS, 67220
For NC3 room block reservations at the discounted rate ($119 + tax) call: (316) 744-1100

Trainer-the-Trainer 35


June 10 - 14, 2019
WSU Tech
Join NC3 in Wichita, Kansas for Train-the-Trainer 35 featuring ten in-depth and hands-on certification courses to bring back and certify your students!
Course Overview & Pricing
Structural Sheet Metal and Assembly: M - T ($495)
Precision Electrical Termination: W - TH ($495)
Mechanical & Electronic Torque Instruments: M - W ($695)
Precision Measuring Instruments: M - W ($695) - WAITLIST
Multimeter: F ($295)
Festo Didactic Introduction to Industry 4.0: M ($295)
Festo Didactic Applied Industry 4.0: T- TH ($695)
Festo Didactic Robotics Fundamentals: T - W ($495)
Dremel 3D Idea Builder: TH - F ($495)
3M Personal Protective Equipment: TH - F ($495) - WAITLIST

Click here for course descriptions.
Please note, if you plan on packaging the aviation courses -- Sheet Metal AND Precision Electrical Termination, the cost, together, is only $895.
Course Schedule
Please choose multiple classes that don't overlap.
Special Events
Join NC3 to network and relax with fellow certified instructors at an evening reception on Wednesday, June 12 hosted by our industry partners.
Travel Information
Airport: Wichita Dwight D. Eisenhower National Airport (ICT) is 20 miles from campus.
Hotel Reservations:
Aloft Wichita
3642 N Oliver Ave, Wichita, KS, 67226
Phone: (316) 744-1100
Breakfast is not included, but breakfast is served at the hotel restaurant daily.
Car Rental: Please rent a car. There might be opportunities to carpool, but plan for your own transportation.

Additional Information
Equipment: Please bring your own laptop, there will be a limited number of laptops at the facility.
Attire: Please dress in business casual. School shirts are recommended.