When
Saturday, February 23, 2019 from 9:00 AM to 12:00 PM PST
Add to Calendar
Where
Culver City Rain Garden
4306 Jackson Ave
Culver City, CA 90232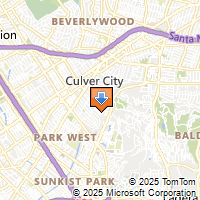 Driving Directions
Parking
Park anywhere along Jackson Ave. The rain garden entrance is where Jackson ends.

Melodie Grubbs

310-417-3962
Thank you for joining the Culver City
Rain Garden Restoration!
The Culver City Rain Garden captures rain and surface runoff and filters contaminants that would otherwise flow into Ballona Creek. Join us to help maintain and learn more about the garden!
Entrance
The entrance gate is where Jackson Ave ends before Ballona Creek.
What is provided and what to bring
Gloves and tools will be provided, but please bring water, snacks, sunscreen, and wear close-toed shoes.