Where
Spokane Convention Center
334 W Spokane Falls Blvd
Spokane, WA 99201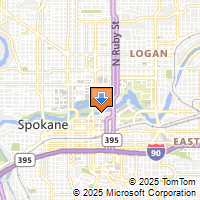 Driving Directions
Kayla Young
kayla@wscadv.org

All Things Housing Event - Spokane, WA
Are you tired of hearing about Housing First when there aren't any clear pathways to housing? How can you think about supporting survivors with housing when you don't know the options?? If you'd like to learn more about current housing resources, funding sources, and landlord connections, this is the training for you!
Access to housing is often more than availability of affordable and low income housing. It also encompasses the institutionalized racism endemic in our public housing history and discrimination based on race, gender, criminal history, and status as a DV survivor. We will spend some time on the social network challenges faced by survivors seeking housing in impoverished communities. Come to learn and to share your knowledge with your peers!
Our trainers for this event are Emily Burgess, Homeless Housing Performance Manager with the Department of Commerce Community Services and Housing Division; Alexis Eykel, Landlord Liaison Program Manager with Associated Ministries in Pierce County; and Linda Olsen, Housing Project Director with WSCADV. All three trainers have worked in WSCADV member agencies and are firmly rooted in domestic violence advocacy.
Time & Location
Spokane Convention Center
334 W Spokane Falls Blvd
Spokane, WA 99201
(360) 412-3191
Check In: 9:00am
Training: 9:30am - 4:30pm
Coffee and Lunch will be provided.
Cost
WSCADV Member Programs $75 each (use promo code for your 1 Free registration.)
WSCADV Associate Members: $75 each
Non-Members: $125 each
Available Training Hours:
6 Hours
Online Registration Deadline:
Friday, March 22nd
Deadline to Request Interpreters:
Friday, March 15th
PLEASE NOTE:
Registration is based on email addresses, so each registrant must have their own email address (you cannot use the same email address for more than one person).
We will be sending you email updates about this event. Please make sure to check your email regularly (and if needed, add us to your contact list so we don't end up in the spam filter).