When:
Saturday, October 5, 2019 at 9:00 AM EDT
-to-
Monday, October 7, 2019 at 4:30 PM EDT
Add to Calendar
Where:
Pohopoco Creek Alpacas and CAMELIDynamics
216 Merwinsburg Rd
Effort, PA 18330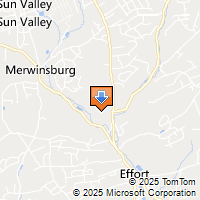 Driving Directions
Mary Baxter and Marty McGee Bennett
Pohopoco Creek Alpacas and CAMELIDynamics
(570) 242-3587
pcalpacas@gmail.com
Pohopoco Creek Alpacas is a 72 acre farm and home to 30 alpacas. It sits on a hill with views of rolling fields, mountains and a small town. It is our private slice of paradise. The farm is situated in the Pocono Mountains and is approximately 90 minutes from New York City and Philadelphia. We get many visitors who add time to their schedules so they can meet and learn about our alpacas all year long.
The Poconos encompasses a fairly large geographic area and is known for natural areas and outdoor activities, family vacations, couples vacations, nightlife and lots of good times. www.poconomountains.com is the place to go to see all our area has to offer.
Event Specifics
What is provided: coffee, beverages and snacks in the morning, and lunch each day.
Airports: Closet regional airport Allentown PA (ABE) or Scranton PA (AVP) both 45-55 min away. You can also use Newark or Philadelphia both 1.5 hours away. Philadelphia is less congested and easier.
Weather to expect: October can be very finicky with averages around 60 degrees in the day time. Be sure to bring jackets for the evening as it does get cool quickly when the sun goes down.

Things to bring: Sunblock, light jacket for evening, sturdy shoes any unusual food required for you.

Lodging:: Be sure to check mapping when choosing lodging so you can be close to the farm. We are in Monroe County. Feel free to contact Mary if you are unsure of a location.
Cancellation Policy: For cancellations made more than 30 days prior to the clinic, a refund (less a $50 dollar processing fee) will be given. Because of the financial commitment necessary as the clinic date approaches we cannot offer refunds within 30 days of the event. If for some reason, you cannot attend, a rain check (equivalent value) will be issued for attendance at another CAMELIDynamics event. Rain checks can be applied to another training within two years of the cancellation date.
CAMELIDynamics reserves the right to cancel any event, if necessary, because of circumstances beyond our control or in the rare circumstance when enrollment is deemed insufficient. In this case, ALL deposits, tuition and processing fees will be fully refunded. Participants are encouraged to consider flight and hotel insurance.