Where
National University, Sacramento Campus
2860 Gateway Oaks Drive
Bldg. B, Ste. 100
Sacramento, CA 95833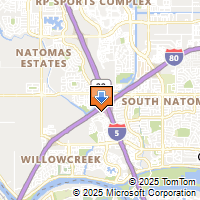 Driving Directions
Sophie You
California Asphalt Pavement Association
916-791-5044
syou@calapa.net
Registration for CalAPA classes must be completed in advance and on-line, and payment must be received prior to admittance. As a non-profit trade association, CalAPA must be protected from losses on events. Therefore, cancellations must be received at least 72 hours prior to the date of a class or event to receive a refund. Substitutes are always welcome.


ProVAL pavement software workshop

BRING YOUR LAPTOP

FOR THIS HANDS-ON WORKSHOP ON THE ProVAL PAVEMENT SOFTWARE!
Just in time for the arrival of the new Caltrans pavement smoothness specifications, we're pleased to bring back to California a popular one-day workshop on the ProVAL pavement software. This intensive, one-day training will walk participants through the latest version of ProVAL, its capabilities and how to understand the reports
generated by the software.
The development of ProVAL is sponsored by the Federal Highway Administration (FHWA) and this software is required for use on Caltrans paving projects. Although the software is free, being trained on its proper use is essential for paving contractors seeking to hit increasingly difficult pavement smoothness targets set by public agencies. There have been numerous updates to the software, and additional modules added, so you'll want to be sure you are getting the most out of this important tool. What you don't know can cost you!
The instructor for this class will be George Chang, P.E., Ph.D., Director of Research for the Transtec Group. He has been the principal developer of the software, has guided the various updates, and therefore has an encyclopedic knowledge of the software features and capabilities. The goals of the workshop are:
To familiarize attendees with the current version of the Profile Viewing and Analyzing software (ProVAL).
To refresh some of the key fundamentals of pavement profiling and analysis methods.
To inform attendees of the advantages, limitations and pitfalls related to analyzing and interpreting pavement profiles.
To provide an interactive and hands-on approach throughout the workshop.
The class will cover vehicle ride and ride indices, profile comparison and profiler certification, power spectral density (PSD), smoothness assurance module (SAM), hands-on exercises and review.
This workshop will be in a classroom setting with WiFi and power available to all attendees, who are required to bring their laptop computer to download and operate the ProVAL software during classroom exercises. IMPORTANT: All attendees to this class MUST bring their own laptop computer.
Registration for this class will be on a first-come, first served basis for the first 40 people registered. On-line registration is required and must be completed by clicking on the "Register Now" button below. Although the California Asphalt Pavement Association is sponsoring this training, members, non-members and public agency personnel may sign up for the class for one low price. For registration questions, please contact Sophie You of CalAPA at (916) 791-5044. Questions about course content can be directed to CalAPA Technical Director Brandon Milar at (916) 791-5044.