When
Thursday, June 13, 2019 at 7:30 AM CDT
-to-
Friday, June 14, 2019 at 4:00 PM CDT
Add to Calendar
Where
Hilton Garden Inn New Orleans Convention Center
1001 S. Peters Street
New Orleans, LA 70130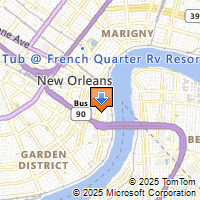 Driving Directions
Agenda
June 13, 2019
Breakfast: 7:30 am - 8:00 am
Open Meeting: 8:00 am - 5:00 pm
Lunch: 12 Noon

June 14, 2019

Breakfast: 7:30 am - 8:00 am
Committee Meeting: 8:00 am - 8:30 am
Subcommittee Meetings: 8:30 am - 4:00 pm
Lunch: 12 Noon
Valet Only- Signal to Pay

SMIA Safety Committee Meeting: New Orleans, Louisiana
Dear Committee Members & Signal Safety Team:
Our Safety Committee Meeting is quickly approaching...
Don't forget that the ASSP is holding their "Safety 2019 Professional Development Conference & Exposition" on Sunday, June 9 thru Wednesday, June 12 in New Orleans, LA right before our Meetings! More inforamtion:https://safety.assp.org/
This meeting is on a Thursday and Friday, for those of you that would like to attend the ASSP Conference. We do have a few guest rooms available the first part of the week at the group rate of $139.00 per night for anyone coming in for the ASSP.
As of right now we are planning a whole day Open Meeting on Thursday.

Hotel registration deadline on or before May 8, 2019. Please include your arrival and departure dates on the registration, along with the RSVP for dinner, etc.
If you are unable to attend, please advise us of your replacement's name and email address.
If you have any questions or issues with registration, please contact Terry Swinson at terry.swinson@signal-ct.com
We look forward to seeing everyone there!
The agenda to follow.
Airport Information/Transportation:
Louis Armstrong New Orleans International Airport
900 Airline Dr, Kenner, LA 70062
Uber: fares depending on date and time.
Lyft:

fares depending on date and time.
Cab: Depending on cab company and time of day.