When
Thursday, June 13, 2019 at 7:30 AM CDT
-to-
Friday, June 14, 2019 at 4:00 PM CDT
Add to Calendar
Where
Hilton Garden Inn New Orleans Convention Center
1001 S. Peters Street
New Orleans, LA 70130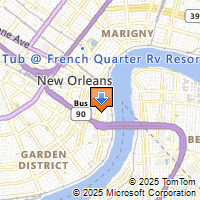 Driving Directions
June 13, 2019
Breakfast: 7:30 am - 8:00 am
Open Meeting: 8:00 am - 5:00 pm
Lunch: 12 Noon
June 14, 2019
Breakfast: 7:30 am - 8:00 am
Committee Meeting: 8:00 am - 4:00 pm
Lunch: 12 Noon
Valet Parking -Signal to Pay

Terry Swinson
Signal Administration, Inc
972-865-8053
terry.swinson@signal-ct.com
SMIA Safety Committee Meeting: New Orleans, Louisiana
You are invited to the upcoming Signal Mutual Indemnity Association (SMIA) Safety Committee Meetings!
We have an "Open" Session on Thursday the 13th. This will be full of presentations, speakers, and updates on items that the committee has been working on for the association.
The committee meeting will be all day the 14th. The committee breaks into two subcommittees: Shipyard / Marine Construction and Marine Terminal, you will be able to attend the appropriate subcommittee.
We hope you can attend, all or at least part of these meetings!
Breakfast and lunch provided on both days!
Deadlines for Meeting Registration & Guest Rooms:
Guest Room Deadline: May 10, 2019
Meeting Registration Deadline: June 01, 2019
Agenda to Follow
Airport Information / Transportation:
Louis Armstrong New Orleans International Airport
900 Airline Drive
Kenner, LA 70062
Uber: fares depending on date and time. Lyft: fares depending on date and time. Cab: Depending on cab company and time of day.