Where
The Lily Pond Sanctuary
65 Downing Road
Ghent, NY 12075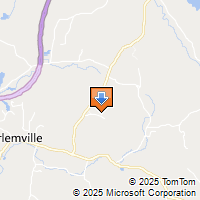 Driving Directions
Attire
Festive farm casual with sturdy shoes or boots!
The Lily Pond
Nonprofit Animal Sanctuary & Gardens
EARTH DAY CELEBRATION - MAY 4, 2019
You are joyfully invited to an Earth Day Celebration at The Lily Pond Sanctuary! This is a gathering of conscious souls to honor the beauty and bounty of the Earth. Join us for an interactive program of blessings for the planet and all sentient beings, followed by a sanctuary tour to meet the animals, cocktails and a vegetarian farm-to-table dinner with live jazz music by Berkshire Jazz Underground Trio. Support the sanctuary and the Earth!
TICKETS
Full Earth Day Event (2:00 - 8:00pm) -- $50.00
Tour & Dinner Only (5:00 - 8:00pm) -- $40.00
AGENDA
2:00pm Welcome and Opening Meditation
2:30pm Collaborative Creation of a Flower Mandala on the Land
3:15pm Blessings for the Land, Waters, and Animals
3:30pm Break
3:45pm Blessings for the People
4:00pm Bouquet of Rememberance to Honor Those Departed
4:30pm Blessings for Attendees - Personal Requests
4:45pm Closing Meditation
5:00pm Cocktails and Sanctuary Tour - Meet the Animals!
6:00pm Vegetarian Farm-to-Table Dinner with Live Jazz Music
7:45pm Lighting of Wish Lanterns to Float on the Pond
8:00pm Event Concludes
TRAVEL INFORMATION
The Lily Pond sanctuary is located in the heart of farm country in New York's Hudson Valley. We are a 2.5 hour drive from Manhattan via the beautiful Taconic Parkway. If arriving from Manhattan by train, the Amtrak Empire line runs regular trips from New York's Penn Station to the Hudson station. We can assist with car service from and to the train station.
The nearest airport is Albany International (ALB), which is a 45 minute drive to the sanctuary. An alternative is Bradley International Airport in Hartford, CT, which is a 1.5 hour drive to the sanctuary.
LODGING
Inn at Green River Bed & Breakfast, 9 Nobletown Road, Hillsdale, NY 12529 (518) 325-7248, www.innatgreenriver.com
Thyme in the Country Bed & Breakfast, 671 Fish and Game Rd, Hudson, NY 12534, (518) 672-5623, www.thymeinthecountrybandb.com
Inn at Silver Maple Farm Bed & Breakfast, 1871 State Route 295, East Chatham, NY 12060 (518) 781-3600 www.silvermaplefarm.com
For an urban setting, we recommend the nearby towns of Hudson, NY or Great Barrington, MA.