When
Thursday, June 13, 2019 6:30 PM to 9:30 PM EDT
Where
Under the Tent Cohasset Common
N Main St
Cohasset, MA 02025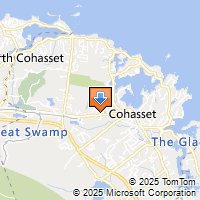 Driving Directions
What You'll Find
South Shore Art Center is heralding in our 64th annual Arts Festival by teaming up with the Boch Center on a special gala evening that celebrates the sound and iconography of American music. For one night only, the Boch Center will bring a sampling of the newly opened Folk Americana Roots Hall of Fame to Cohasset Common. Expect a carefully curated selection of photographs, memorabilia and original artwork, including crafted guitars from the Asa Brebner collection.
This evening will offer an insider's insight to the continually emerging American music scene – inspired by the past and energized by what's to come. Don't miss the opportunity to walk through historic moments in American music like the image above of Bob Dylan and Al Kooper at the 1965 Newport Folk Festival – the night Bob Dylan "went electric" and transformed folk music forever. Explore the emerging artists innovating this genre today!
Don't miss the 2019 Festival Preview Celebration! Toast the Folk Americana Roots Hall of Fame with many of those who made it happen, including the legendary David Bieber of WBCN and David Bieber Archives; renowned photographer Ron Pownell; and Joe Spaulding, President and CEO of the Boch Center, along with other special guests.
Auction of a Lifetime!
Fan of The Office? How about a chance to meet Steve and Nancy Carell over a relaxed dinner, prepared by Chef Brian Houlihan, for you and 11 of your closest friends?
Maybe you're an epicure and would love a four-day stay at the Gaby Chateax - home of Vignobles Sullivan Estate Wines - in Bordeaux?
Or perhaps you'd prefer a relaxing week in a luxury Montana home near Bozeman.
A music lover? You could win 20 tickets to a premiere performance at The Boch Center along with use of the special event room within the Center's Hall of Fame before, during and after the performance.
Anyone for Golf? How about an opportunity to play the exclusive Estward Ho for you and two buddies, with lunch and carts included?
What would friends say when the Wahlburger Food Truck rolled into your driveway serving up their specialities for your private party of up to 50 guests?
And of course: count on coveting specialized Hall of Fame photographs available through Silent Auction!
Host Committee
Co-Chairs:
Frank Neer * Wendy Badia * Mark Tosi
Committe Members:
Patrice Maye, Executive Director

Howie Altholtz * Heidi Boyd * Jim Burke
Christine Cunning * Aveen Darcy
Motoko Deane * Steve DiCenso
Tony DiPaolo * Deb Donahue
William Earon * Susan Etkind
Kate Farrington * Martha Gentry
Ted Gentry, Jr. * Tom Hamilton
Diane Kennedy * Annie Ketchen
Kellie Lynch * Anne McDermott
Chuck McDermott * Elizabeth Naughton John Naughton * Judy Neer
Lorna Newman * Suzanne Norris
Erik Potter * Stephen Sheffield
Erin Sunday * Jill Tedeschi
Paul Tedeschi * Mariann Tosi
Jennifer Willms
Heidi Boyd | Development Director
South Shore Art Center
781-383-2787 | hboyd@ssac.org