When
September 24 - November 12 of 2019
5:45 PM - 9:00 PM
Class on Tuesdays & Thursdays
Where
Gateway Community College
20 Church Street
Room N004
New Haven, CT 06511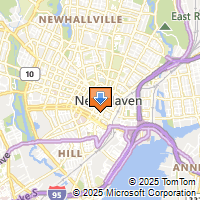 Driving Directions
Money Management for Life
Fall 2019 Course Application
Take the first step to securing your financial future.
A FREE 3-Credit Course offered to members of the New Haven Community.
Sponsored by Guardian and brought to you by Gateway CC.
Course Info:
All tuition, materials, college fees and parking are included.
Dates: September 24th - November 12th of 2019.
Days: Tuesdays & Thursdays
Time: 5:45 PM - 9:00 PM
Instructor: Director of Financial Aid, Ray Zeek & Professor Lorraine Li

Dinner:

To accomodate working students, dinner will be served each night of the course. Dinner will either be a hot meal or a selection of sandwiches. You don't have to worry about dinner and go right from work to class.

Graduation: Students that successfully complete the course will attend a graduation dinner at Cafe Vincenzo where they will share their final presentations and recieve certificates of completion.
Course Topics:
Budgeting & financial statements.

Financial institutions, savings, online resources.

Money management, cash, liquidity.

Credit management, fixing scores, personal loans.

Insurance - liability, health & disability.

Insurance, whole life, annuity, cash value.

Investing - fundamentals, bonds and stocks.

Retirement - planing, types of savings, goals.

Estate planning - legal and tax implications.
Eligibility Requirements:
Desire to learn in a fast-paced environment.

Ability to respond positively to feedback from instructor.

High school diploma or GED.

Current employed.

Writing sample (Requirement met registration questionaire)
Application Process:
Click the registration link below, and fill out the online form for acceptance into the course.



If you have not attended Gateway as a student in the past 2 years, you will need to complete a Gateway Admissions Application. Click here to download form.

If you need to complete an Admissions Application, please fill out the form-fillable form and submit in person to N104 in the North building at Gateway or email as an attachment to thyde@gatewayct.edu.

Once you are assigned a Student ID, you will be registered for the Money Management for Life course and you will recieve a course schedule via email.

Be on the look out for a welcome email about one week before class starts.

Show up for the first night of class on September 24 @ 5:45 PM in room N004 at Gateway Community College!