Fee Includes
Tour of the campus, passionate speakers and a Light Dinner al fresco!
Where
Sisters of St. Joseph
1725 Brentwood Road
Brentwood, NY 11717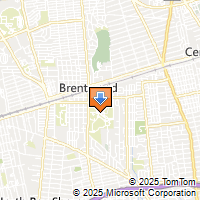 Driving Directions
Long Island Nursery and Landscape Association
516-249-0545
2019 Twilight Tour - Sisters of Sustainability
This year the theme of LINLA's Twilight Tour is decidedly "Sustainable."
Join us as Sister Karen Burke welcomes horticultural professionals to learn about the Sisters of St. Joseph's Land Ethic, in which they pledged to reduce their carbon footprint through various efforts of protecting, preserving and restoring their land in Brentwood.
These include:
The Garden Ministry
Preserving Agriculture
Solar and Renewable Energy
Sustainable Landscapes
Wastewater Management
Woodland Preservation
Continuing the theme of the event are:
Luke J. Gervase and Caroline Schnabl from LIISMA and LINPI Inc.
We will tour the Founder Plot and learn about the successes and challenges of supporting native plant species in the Long Island environment.
John D. Wernet, Supervising Forester, NYSDEC – Region 1
Who will speak about the Southern Pine Beetle Infestation in Long Island's Forests: Status, Trends and St. Joe's Success story!
Following the Tour, we will dine al fresco and enjoy a light dinner with friends and colleagues!
2 CNLP Credits will be offered.