When
Friday, November 8, 2019 at 7:00 PM PST
-to-
Sunday, November 10, 2019 at 4:00 PM PST
Add to Calendar
Where
Russian Hall
600 Campbell Ave
Vancouver, BC V6A 3K6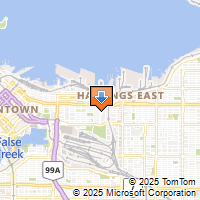 Driving Directions
Bettina Rothe
604-767-3798
bettina@soulfulsteps.com
Cost in Canadian $
$315 CDN
$275 CDN early bird if paid in full by October 1
Student/ senior discount: 15 % off
Workshop Hours
Friday: 7:00 - 9:30 PM
Saturday: 10:00 AM - 4:00 PM
Sunday: 10:00 AM - 4:00 PM

The Teacher
Having danced with Gabrielle Roth from the time of her birth, Lucia was born and raised in the Esalen community. She has been teaching 5Rhythms® since 1998 and is Core Faculty at 5Rhythms Global. She has been empowered to teach Buddhist dharma in the lineage of Noah Levine, Jack Kornfield, and the forest masters of Thailand. Her unique perspectives on insight have been published in the book "Dancing with Dharma: Essays on Movement And Dance in Western Buddhism".
HEART to HEART


A 5Rhythms® Heartbeat & Buddhist Heart Practice

with LUCIA HORAN
in Vancouver, November 8-10, 2019
Love is not a mood, but a dynamic way of being. - Gabrielle Roth
The spontaneous heart is one that knows how to love and be loved. The 5Rhythms Heartbeat map is a guide to how our emotional energy moves and morphs. In this practice we embody the art of being a fluid emotional athlete. This map teaches us how to navigate the emotional terrain of life without getting stuck, holding on, or pushing away.
We will explore how the body has been shaped by our emotions, tracking when the heart is open and when it is closed. As feelings move us, we learn how to express emotion in a healthy and creative way.
In this workshop we will integrate the stillness of Buddhist mindfulness meditation with the moving meditations of the 5Rhythms. By incorporating the Brahmavihara (Heart Practices), one can develop the skills of living-kindness, compassion, joy and equanimity.
In sitting meditation, we have the opportunity to observe the mind and body at rest through silent introspection. In the practice of the 5Rhythms, we engage in mindfulness while in motion. The two polarities of moving and sitting meditation together mirror the dance of life and open the door to peace, well being and balance.
Pre-requisite: 15 hours of 5Rhythms "Waves" instruction are recommended.


All workshop hours contribute to 5Rhythms® teachers training prerequisites of the Heartbeat level.
Early registration savings are available until October 1, 2019.
Please note that all cancellations will incur a $50 administration fee.
Cancellations after November 1 will receive a 50% refund.
No refunds can be issued for cancellations after November 6.
Space is limited, so please register early.
"I had never danced 5Rhythms before. What I got was soul-shaking,
heart-opening, and life changing. I pushed myself right to that edge and then tumbled over it, which I didn't think I was capable of.
I went in hoping for an easy week and left having gained a practice for a lifetime."
-- Kelly Brady
"Lucia, you are the goddess of flow and I adore you.
Love, Gabrielle"
-- GABRIELLE ROTH (FOUNDER OF THE 5RHYTHMS)