When
Friday, October 25, 2019 from 5:00 PM to 10:00 PM MDT
Add to Calendar
5 PM Patron Party 6 PM Pre-Event Party 7 PM Dinner
Where
Four Seasons Hotel Denver
1111 14th Street
Denver, CO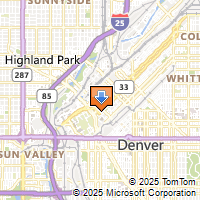 Driving Directions
The Possibilities are Golden
Harmony Foundation's 50th Anniversary Celebration
To support Harmony's growing programs we are planning a 50th Anniversary Gala to by held on October 25th at the Four Seasons, Denver. This event honors our partners in the community, donors, staff and friends who join with us in caring for our clients. And it celebrates the individuals whose lives have been forever changed over the past 50 years.
This year's featured speaker is Carnie Wilson, an American singer and television host/actress, perhaps best known as a member of the pop music group Wilson Phillips. Daughter of the Beach Boys' Brian Wilson. Carnie has been enjoying recovery for 15 years.
You can be a part of transforming more lives
Please consider sponsorship of this important event.
Levels of sponsorship start at $2500 for a table and go up to $25,000 for a Gold Sponsorship.
Click the link below to choose the sponsorship that works for you.
-There is a room block reserved for gala attendees. When making your reservation, ask for the Harmony Block. To make a hotel room reservation, call (303) 389-3000
Dress is Semi-Formal