When
Saturday, August 24, 2019
from 9:30 a.m.- 12:30 p.m.
Doors open at 9:15 a.m.
Rosary will be prayed at 9:00 a.m. in an adjoining room.
Where
St. Elias Parish Hall
836 8th Street South
Birmingham, AL 35205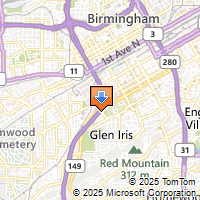 Driving Directions
Please click on Driving Directions above for detailed and printable Google map directions.
Prayer For Our Country
O Most Blessed Virgin Mary, Mother of Mercy, at this most critical time, we entrust the United States of America to your loving care. Most Holy Mother, we beg you to reclaim this land for the glory of your Son. Overwhelmed with the burden of the sins of our nation, we cry to you from the depths of our hearts and seek refuge in your motherly protection.
Look down with mercy upon us and touch the hearts of our people. Open our minds to the great worth of human life and to the responsibilities that accompany human freedom. Free us from the falsehoods that lead to the evil of abortion and threaten the sanctity of family life. Grant our country the wisdom to proclaim that God's law is the foundation on which this nation was founded, and that He alone is the True Source of our cherished rights to life, liberty and the pursuit of happiness. O Merciful Mother, give us the courage to reject the culture of death and the strength to build a new Culture of Life. Amen
The Book Seller
After the meal be sure to stop by the book table and check out some of the wonderful books and gift items.
Books can be ordered anytime from Ruth, The Book Seller, at books35202@yahoo.com
Magnificat CD Sales
Order a CD of the testimony of our current and past speakers. CD's are $6.00 each and can be purchased after the meal. Contact Sally Smith at mustardsally14@gmail.com for a list of available CD's.
Recent comments from our Magnificat sisters-in-Christ who attended a meal...
Meal was very good! [Our hostess] was very kind and serving all the time. All was beautiful even the music. Everyone so gracious. Thank you. God Bless
What a blessed event! Praise God!
The ladies of Magnificat are amazing and a blessing to all who attend.
Love you ladies! You're daily in my prayers.
Thank you for a wonderful, meaningful and inspiring event...an honor to be among this amazing fellowship of women.
What a wonderful organization. I'm sure the works are rewarding. The lunch was awesome. Also the fellowship was great. Looking forward to hearing the speaker talk.
Wonderful message and great meal. Really enjoyed the program.
Thanks for a delicious meal. Your service is much appreciated.
When I come I feel so welcomed and a part of a woman - loved, shared, environment.
Brings together Women of Faith!
Feel blessed to know so many beautiful women of God!
I Love Magnificat!
Keep up the good work - ya'll do a wonderful job. God Bless you all.
Magnificat has helped me to grow spiritually in ways I would never have experienced otherwise!
Thank you for all you do. You are so appreciated. I do pray for ya'll everyday!
The blessings the meal has given me today have renewed my spirit which was at a uncomfortably low. God is Great and so is Magnificat!!
Not enough paper to tell you what it [Magnificat] has meant in my life.
Love seeing all the beautiful ladies from across the diocese!
Filled with faith-full moments
You are wonderful. It is good that Magnificat exists to hold together Catholic women. Do not get discouraged, ever!
The service team is doing an amazing job, keep up the great work!!!! (thanks, we feel the same way about our Advisory team of ladies and volunteers that help us in so many ways. The meals wouldn't be a success without them.)
I love all "you-all" do for Mary and her children.
[She] was a very pleasant and welcoming hostess. I brought my [guests], all from different or no churches, and they all felt welcome.
Keep up the good work!
Thanks ladies! Your comments are a blessing to all of us!