When
Friday, November 1, 2019 at 9:30 AM EDT
-to-
Sunday, November 3, 2019 at 3:30 PM EST
Add to Calendar
Where
Quest Conference Center Columbus / Polaris
8405 Pulsar Place

Columbus, OH 43240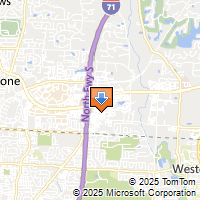 Driving Directions
Ohio Dental Hygienists' Association Katie Camp, RDH
Saturday, November 2nd.
MORE INFORMATION TO COME!


Ohio Dental Hygienists' Association 96th Annual Session
Join colleagues from around the state for ODHA's 96th Annual Session as we salute outgoing President Chris Immormino and welcome the 2020 President Shannon Sweeney. During this meeting we will select the 2019- 2020 executive leadership and discuss the business of the Association, the issues facing the profession and the future of dental hygiene in Ohio. And finally, WELCOME Ohio dental hygiene students! We look forward to seeing the informative or research posters.
Friday, November 1st 2019
9:30 am – 2:30 pm General Registration 10:00 am – 12:00 pm Pre-Annual Session Board of Trustees Meeting 12:30 pm – 2:00 pm Student Orientation
12:00 pm - 6:00 Auction Items to store & preview 2:30 pm – 4:00 pm 96th Annual Session Opening Ceremonies 4:15 pm – 5:30 pm First House of Delegates
7:00 pm – 10:30 pm 2018-2019 President's Reception honoring Chris Immormino
Saturday, November 2nd 2019 8:00 am – 9:00 am 2019 - 2020 Candidates Forum 9:00 am – 11:00 am Reference Committee Discussion Forum 10:30 am – 2:30 pm General Registration 11:30 am – 1:00 pm Legislative Luncheon 12:00 pm – 4:00 pm Exhibits and Marketplace
12:00 pm - 4:00 pm Auction Preview
1:30 pm – 2:00 pm Poster Presentation Judges Orientation 1:30 pm – 2:00 pm Poster Presentation Set-up 2:00 pm – 4:00 pm Poster Presentation Viewing AND Judging 4:30 pm – 6:00 pm Professional Issues Forum: Topic To be Determined
Members and Student attend Professional Issues Forum 8:00 pm – 10:00 pm Component Discussions
Sunday, November 3rd 2019 8:00 am – 8:30 am Election of 2019 - 2020 Officers
8:00 am – 9:00 am Student House of Delegates 9:00 am – 11:00 pm Second House of Delegates 11:00 am – 11:30 pm 2019 - 2020 ODHA Officers Installation 12:00 pm – 1:00 pm Post Annual Session New Officers Luncheon 1:00 pm - 3:30 pm Post Annual Session BOT Meeting
Friday
Opening Ceremonies: Come join ODHA President Chris Immormino, President-Elect Shannon Sweeney, ODHA Leadership and their special guests as they kick off the weekend! During this session, ODHA Award recipients and Academy of Dental Hygiene Studies Inductees will be honored.
Immediately following Opening Ceremonies, the First House of Delegates (HOD) kicks off the business of Annual Session. Delegate attendance REQUIRED.
Ticket Auction Preview Chat with friends old and new from across the state and place early bids on a variety of auction items. Enjoy refreshments and take advantage of the Ticket Auction Preview specials Friday and Saturday!
President's Reception: Please join ODHA as we celebrate outgoing Presidident Chris Immormino at Brio Tuscan Grille. This is a great opportunity to meet with colleagues from across the state. Join Chris with his theme "A Night at the Movies". Please dress like your favorite movie character. A buffet dinner will be served. COME & Enjoy the FUN!!
SATURDAY
The Candidates Forum offers an opportunity to listen to the platform speeches of ODHA's 2019-2020 for Office. This is a great opportunity to get to know the candidates better and get questions answered.
Reference Committees: Open discussion on proposed resolutions and bylaws. Delegate attendance REQUIRED.
Legislative Luncheon: Learn what is happening Governmental Policy Group will provide a update. O-HY-PAC elections will take place during this luncheon.
Exhibits and Marketplace: Check out a variety of dental and vendor products presented by professional exhibitors, student groups and components.
Poster Session: Come support Ohio dental hygiene students listen to their presentations on today's issues. Be enlightened and inspired by our future RDHs!
Do YOU know what is happening in the profession? Students and members participate together this year in Professional Issues Forum. Offer your input! Ticket Auction drawings and Student Awards will take place immediately following this program.
SUNDAY
During the Student House of Delegates, Ohio's students will run their own HOD and elect voting Student Delegates!
Second House of Delegates is the main portion of ODHA's business meeting, the HOD will review, discuss, vote on PBYs and PRs and conclude business.
Installation of our new President, ODHA Officers and Trustees will occur at the conclusion of the Second HOD.
Post Annual Session Luncheon Show your support by dining with ODHA members, newly elected ODHA Executive Council and ODHA Trustees as we start a new year!