When
Thursday, October 10, 2019
Pre-Show Reception begins at 7:00pm Show Time: 8:00pm
Where
Little Firehouse Theater
Bergen County Players 298 Kinderkamack Road Oradell, NJ 07649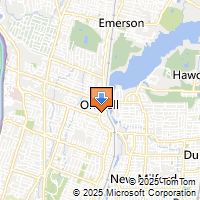 Driving Directions
Tickets are $50 each
Includes Pre-Show Reception with hors d'oeuvres, beer & wine, intermission refreshments & desserts.
Tickets are limited - purchase yours TODAY!
All proceeds support Meals on Wheels North Jersey and their effort to ensure that no Bergen County senior goes hungry.

Meals on Wheels North Jersey is thrilled to be partnering with Bergen County Players for the fourth consecutive year for this annual night of musical theater and fundraising. Please join us as we support our homebound seniors in need!
Each ticket sold to this performance = one week of meals for a senior in need!
Music and lyrics by Stephen Schwartz Book by Roger O. Hirson Directed by Ellyn Essig
As told by a traveling troupe of actors led by the cunning and charming Leading Player, Pippin is the story of a young prince and heir to the throne of Chalemagne, who returns from university in search of a fulfilling purpose in life. Dabbling in bloody battle, lusty sexual entanglements and savvy political maneuvers, Pippin discovers that true happiness is more complicated than he thought. A multiple Tony Award winning musical with an infectious and unforgettable score, Pippin is both a humorous allegory about growing up and a dark tale of danger of false appearances and empty promises.