Where
Doubletree Hotel in Annapolis
210 Holiday Court
Annapolis, MD 21401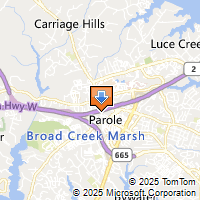 Driving Directions
CONFERENCE SCHEDULE
8:00am – 9:00am: Registration
9:00am - 9:20am: Welcome
9:20am - 10:05am: Morning Keynote
10:05am – 10:15am: Break
10:15am – 11:15am: AM Workshops First Run
11:15am – 11:25am: Break
11:25am – 12:25pm: AM Workshops Second Run
12:25pm – 1:25pm: Luncheon
1:25pm – 2:25pm: PM Workshops
2:25pm – 2:35pm: Break
2:35pm – 3:40pm Afternoon Plenary
3:40pm – 4pm: Closing and Door Prizes
CONFERENCE SPONSORS
2019 Welfare Advocates Conference
Please join us for the 40th Annual Conference!
We are excited to celebrate our conference's 40th birthday with an informative day, highlighting our theme Forty and Forward: A Foundation for the Future of Welfare Advocacy.
Our Morning Plenary will be given by Erricka Bridgeford, who co-founded and co-organizes Baltimore Ceasefire 365. She will speak about her work, and how community engagement and organizing are part of the future of welfare advocacy.
Our Afternoon Plenary will be a panel of experts discussing the intersection of education, poverty, and public benefits, specifically focusing on some of the work of the Kirwan Commission, as well as discussing opportunities for advocacy in the next legislative session.
Register Now!
If you register by 10/1, you will be entered to win a $100 prepaid debit card! May the odds be ever in your favor
Morning Workshop Options
Afternoon Workshop Options
Register Now!
If you register by 10/1, you will be entered to win a $100 prepaid debit card! May the odds be ever in your favor