When
Wednesday, April 22, 2020 at 8:00 AM CST
-to-
Friday, April 24, 2020 at 5:00 PM CST
Take your career to the next level and register today!
$ 495
Early Registration (Ends February 28, 2020)
$ 700
Regular Registration (Ends April 3, 2020)

$ 800
Late Registration (Begins April 6, 2020)

Refreshments and materials will be provided.

Lodging and Transportation-Hotel accommodations, airfare and car transportation will need to be arranged on your own.
Please visit us at
www.p2racademy.org
Where
UTHealth
Operations Center Building
1851 Crosspoint Avenue
Rio Grande Room, 2.200
Houston, TX 77054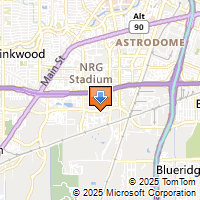 Driving Directions
Pamela D. Phillips
Program Coordinator
UTHealth| School of Public Health
Prevention, Preparedness and Response (P2R) Academy
713-500-8518
pamela.d.phillips@uth.tmc.edu

About the Course
This course is thoughtfully created around the key references in the field, the Biosafety Microbiological and Biomedical Laboratory (5th Edition, December 2009) and the NIH Guidelines for Research Involving Recombinant and Synthetic Nucleic Acid Molecules (updated April 2019). Our objective is to provide you with a working knowledge of the essentials of anticipating, recognizing, evaluating, and controlling biological hazards in the workplace. This course will review essential competencies expected of a Biological Safety Officer. While the concepts reviewed are fundamental to any biolgocal safety program, this course is designed for those new or experienced in the field. Plus, our instructors employ an enjoyable combination of well-structured lectures, descriptive examples, and hands-on exercises to teach this course.
Who Should Attend

This course is designed for individuals working in the following settings:
Research Labs

Hospitals

Health Departments

Emergency Response Agencies (private, local, state or national level)

Infection Prevention and Control

Reference Labs

Infectious Substances Shipments or Transportation

Biohazard Risk Management

Animal Research Labs
Agenda
Day 1
History of Biological Safety

Microbiology Review

Biological Safety Basics

OSHA Bloodborne Pathogens

Hand-washing Guidelines and Practical Exercises

Emerging Technologies (could cover stem cells, viral vectors, CRISPR)

Review of the NIH Guidelines & Institutional Biosafety Committees

Lab Techniques & Recombinant DNA/Synthethic Nucleic Acids

Personal Protective Equipment
Day 2
Containment Equipment

Biological Safety Cabinet Certification Demonstration

Worker Training Program

Handling and Disposing of Infectious Waste

Disinfection, Decontamination, and Sterilization

Bio-aerosols, Mold, and IAQ

Occupational Health

Shipping Infectious Substances
Day 3
Biosafety and Animal Research Labs

Biological Terrorism, Select Agents, and Toxins

Dual Use Research of Concern

Public Health Preparedness—Infectious Diseases

Respiratory Fit Testing Program

Health and Safety Metrics

Professional Development

Biosafety Program Management

Biosafety Certification Exam Information

Global Health Security
Registration Refund and Course Cancellation Policy
To cancel your registration, send an e-mail to Pamela.D.Phillips@uth.tmc.edu. To refund your registration, we must receive your cancellation e-mail no later than 10 business days prior to the course start date. We will deduct a $50 administrative fee from the refunded amount. Cancellations received after the refund deadline will not be processed. If you paid your registration via check, provide the check number in your e-mail.
P2R Academy reserves the right to cancel a course no later than 10 business days prior to the course start date. If we cancel a course, we will notify you via the e-mail address provided on your registration form. Our liability for cancelled events is limited to the registration fee paid per course.
Acknowledgement
Training provided by P2R Academy is supported by the National Institute of Environmental Health Sciences (NIEHS) of the National Institutes of Health (NIH) under awards U45ES019360 and UH4ES027055.