When
Friday, January 3, 2020

Where
Westwood High School Auditorium
220 Nahatan Street
Westwood, MA 02090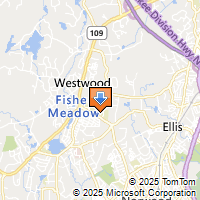 Driving Directions
2020 - 4th Grade Registration
You will NEED the following BEFORE registering and will not be able to complete registration without all of it:
1) TEAM NAME (first and second choice) spelled exactly the same way by all team members, listed in the same order of preference by all team members.
2) ALL team member names (minimum of 3 maximum of 4 members per team) AND the name of a parent in charge.
3) Credit card for payment
NOTE: One parent/guardian from each team should plan to follow up with the other parents/guardians to make sure all team members are fully registered before the deadline.
If you have multiple children participating, you need to register them separately.
Visit The Foundation at www.Foundationforwestwoodeducation.org
for Spelling Bee Rules, Spelling Bee Logistics and the Myspellit word list.
Thank you for supporting The Foundation for Westwood Education.