Working with Donors with Diminshed Capacity
DESCRIPTION:
As planned giving professionals, we develop deep and meaningful relationships, often with elderly donors. At times, the question of whether or not the donor has the mental capacity to make a gift arises. To best serve our donors, we must learn to recognize the signs of diminished capacity, as well as understand our professional and ethical responsibilities when working with donors who may be experiencing cognitive decline.
During this session, Robert "Bob" L. Litchfield, Esq. will explore the legal and health aspects of working with donors with diminished capacity. Topics to be addressed include: signs of diminished capacity; legal standards for determining whether a person lacks mental capacity; the standard for having the mental capacity to enter into a binding contract; and our ethical responsibilities when a donor may have mental capacity issues.
About our speaker: Robert "Bob" L. Litchfield, Esq. has nearly forty years of successful law practice experience. Bob is an experienced estate planning (wills and trusts), bankruptcy and business law attorney, published author, and an internationally-known inspirational speaker and long-time community volunteer. In addition, Bob teaches Business Law, part time, at Sierra College, where he and three other lawyers co-authored a textbook on business law that is currently in use at Sierra College.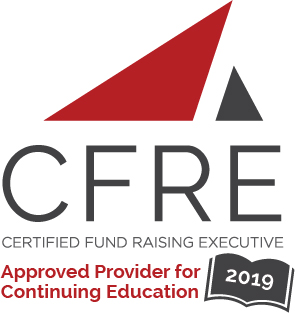 This program is accredited for 1.5 hours by CFRE and appropriate for all planned giving professional levels.


Program Agenda
Registration and Networking: 11:30AM
Program and Presentation: 12:00PM – 1:30PM

Cost To Attend
PGFGS and Joint NCPG & PGFGS Members: $25
Regular Members: $40

REFUND POLICY
You may cancel your registration and receive a partial refund minus a $5 processing fee by 5pm, Tuesday, October 22.
PREPAYMENT POLICY
PGFGS hereby establishes the policy that attendance will be paid in advance by credit card. For attendees who want to pay by check, checks will need to be received one week before the event in order for them to be considered registered.
Make checks payable to PGFGS. Mail to: Raquel Altavilla, 1130 Iron Point Rd., #100, Folsom, CA 95630.