2019 IoT Technology Networking Forum
Join HispanicPro and Expedia Group for an evening of business networking and discussion panel. Connect with established leaders and rising stars in technology. Drinks & appetizers provided.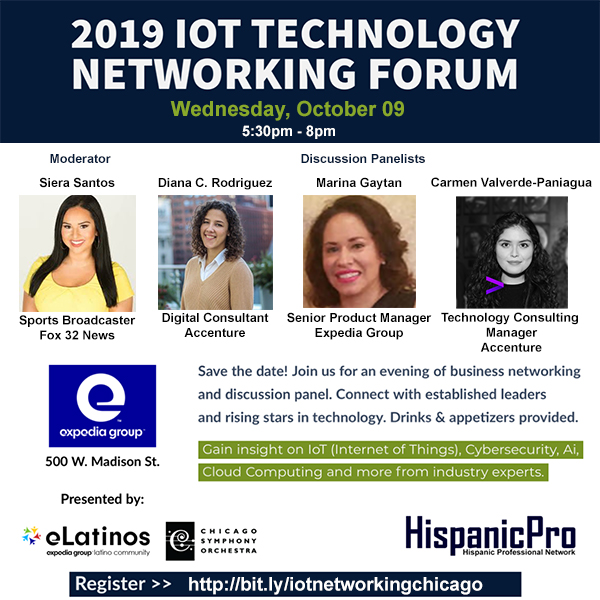 Gain insight on IoT (Internet of Things), Cybersecurity, Ai, Cloud Computing and more from industry experts. Don't miss out. Register today!
2018 IoT Photos