$20 donation per each attendee. This includes continental breakfast, buffet lunch , drink and snacks for the day.
No cash refunds, You may take as a taxable donation or credit towards merchindise in the Zebra store.
Where Hilton Palm Beach Airport 150 Australian Avenue
West Palm Beach, FL 33406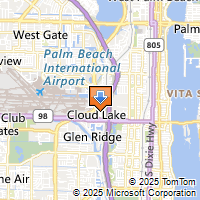 In order to reserve a room at the special conference rate you must call the hotel direct at

1-561-684-9400

and tell them the group name: NCAN NET CANCER CONFERENCE by November 15, 2019.
Maryann Wahmann
Neuroendocrine Cancer Awareness Network 866-850-9555 info@netcancerawareness.org