2020 marks two milestones! It's the 10th anniversary of the Symposium and the 20th anniversary of NCF Wisconsin serving the community! Celebrate God's goodness and a special book release as we aspire to have a clear vision for the future.
When
Tuesday, January 28, 2020 from 7:30am-2pm
7:30am | Registration, coffee & pastries
8:30am | Morning program:
Milwaukee's Earliest Churches and their Architectural Significance
Understanding Sunday at 11am: The Most Segregated Hour in America
Who is the Church in Milwaukee? It's an Identity Issue
Noon | Lunch and keynote by John Gurda

Add to Calendar
Where
Italian Community Center
631 E Chicago St.
Milwaukee, WI 53202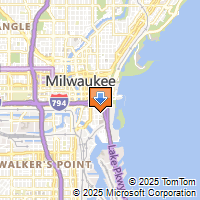 Driving Directions
The Story of the Church in Milwaukee:
Celebrate the past, present and future of the Church in Milwaukee! Join your community to honor the early Church that was instrumental in building Milwaukee, as well as the unwavering sacrifice, passion, love and generosity of the current Church that is advancing the gospel. Featuring a fresh NEW format, celebration and praise. The time is now to Celebrate and Accelerate!
Keynote | John Gurda, Writer and Historian
John Gurda is a lecturer, tour guide, local history columnist and author of 22 books, including histories of Milwaukee neighborhoods, industries, and places of worship. Gurda's most ambitious effort is The Making of Milwaukee, the first full-length history of the community published since 1948. His motto is "the past is always present." His keynote will explore the challenges of diversity in Milwaukee, and how churches are uniquely called and qualified to heal the divisions in our city.

Featured Presenter | Mark Jeske
Pastor Mark Jeske is passionately dedicated to the city of Milwaukee and the history of the architecture of its church, especially the earliest churches from the 1800s. He loves Milwaukee, and made a personal commitment not to abandon the city when racial tensions caused urban flight to accelerate. He has served St. Marcus Lutheran Church since 1980 and Time of Grace ministry since 2001.

Featured Presenter
| Darryl Seay
Pastor, teacher, trainer, administrator, motivator, and creator are just a few words used to describe Darryl Seay. Through his ministry, Liberty & Truth, Pastor Seay has a unique view of how multi-cultural, multi-ethnic and multi-generational ministry can be used to change lives through the truth of God's word. He is passionate about the Milwaukee Church, specifically "who" and "what" God has called it to be, and the role Christians play.

Featured Presenter | Peter Borg
Peter and his wife Shar moved to Sherman Park in 1998 due to God's desire that they live out the gospel in a racially and economically diverse area. God's faithful presence has carried them through the joys and challenges of building and leading Christian community there. They were instrumental in starting and leading Citybrook Church. Peter's doctorate in American history explores the response of Milwaukee's white Protestant churches to the growth of the city's African-American population following WWII.