PGFGS Special Program - Living Intentionally:
How You Can Put the Brakes on Fundraising Burnout and Thrive!
DESCRIPTION:
In the world of non-profits, we are often laser-focused on serving the needs of our donors, community and respective organizations. So much so, that we often forget to take care of ourselves. Please join us for our annual meeting and reception as we discuss: What would life be like for me if I had more energy to complete the things that matter to me? In our time together, we will explore how we as human beings oscillate between stress and recovery in our daily lives. We will learn the difference between eustress (good stress) and distress (bad stress). We will identify the three main buckets of energy: (1) Essentials; (2) Mindset & (3) Relational Buckets and create five daily intentions that will help us to fill each of those energy buckets. Thus, by transforming our learning into daily actionable steps, we will begin to live more intentionally and progress forward into what fills us with energy.
About our speaker: Steve Seay is at the forefront of Leadership Coaching & Consulting. He has spent 16 years working in the medical field and during that time he has recognized his calling and purpose to serve others through discovering, developing and creating from the whole person (body-mind-soul). Steve's background and experience in the counseling profession (MFT) has since transitioned into the powerful world of coaching and consulting. For the past 5 years, he has been on a mission to serve his clients in a way that empowers them to step into a place of joy and fulfillment while creating powerful achievements in their lives. Steve's coaching style influences his clients to fully step into their uniqueness as a human being and awakening their inner creativity, while sharing their gifts, talents and abilities with the world.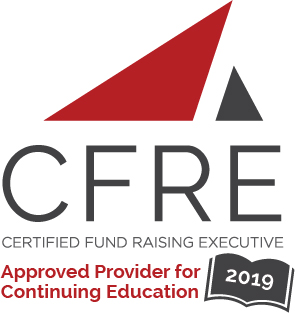 This program is accredited for 1 hour by CFRE and appropriate for all planned giving professional levels.


Program Agenda
Registration, Networking, Refreshments and Hors d'oeuvres: 4:30PM
Welcome & Announcements: 5:00PM
Presentation: 5:15PM
Event Concludes: 6:30PM

Cost To Attend
PGFGS and Joint NCPG & PGFGS Members: $25
Regular Members: $40

REFUND POLICY
You may cancel your registration and receive a partial refund minus a $5 processing fee by 5pm, Tuesday, November 19.
PREPAYMENT POLICY
PGFGS hereby establishes the policy that attendance will be paid in advance by credit card. For attendees who want to pay by check, checks will need to be received one week before the event in order for them to be considered registered.
Make checks payable to PGFGS. Mail to: Raquel Altavilla, 1130 Iron Point Rd., #100, Folsom, CA 95630.