When
Tuesday, May 19, 2020 at 8:00 AM EDT
-to-
Wednesday, May 20, 2020 at 4:30 PM EDT
Add to Calendar
Class will start at 8:30 AM EDT the first day, and then 8:00 AM EDT on the second. The class will end at approximately 5:00 PM EDT. Flight arrangements should be made after 5:30 PM EDT to allow ample time to complete the test and arrive at the airport; VEGA is approximately 45 minutes from CVG.
Where
VEGA Americas, Inc.
4141 Rosslyn Drive
Cincinnati, OH 45209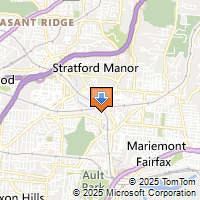 Driving Directions
More Information
Dress is casual for training, and VEGA takes the class out to dinner on Tuesday night.

Renee Madden

VEGA Americas, Inc.

513-272-7386

r.madden@vega.com
Radiometric Measurements for Level and Density, May 19-20, 2020
This interactive course provides users deeper understanding of radiometric measurements used for level and density applications. Sessions are held in VEGA's state-of-the-art instrumentation lab and provide participants opportunities to set-up, calibrate, and troubleshoot radiometric detectors.
If paying by purchase order, please use promo code PAYINGBYPO and click apply.
Send all purchase orders directly to r.madden@vega.com.

Topics:
Radiometric Basics
Point Level, Continuous Level, & Density
Basics, Principle of Operation
Detector Types
Set-up
Calibration
Troubleshooting & Diagnostics
Accommodations - Ask for the VEGA Americas Rate
Drive Time 5-15 Minutes (No highway driving required)
Drive Time 15-20 Minutes
Drive Time 20-30 Minutes
Drive Time 25-30 Minutes (Downtown)
VEGA Americas, Inc. reserves the right to cancel a class due to low enrollment.
VEGA Americas, Inc. is a manufacturer and seller of measurement technology and products; purchase of VEGA products is not required to complete the course.