Contact
Rachael Benson
Administrative Assistant
Spiral Foundation
courses@thespiralfoundation.org
(617) 969-4410 ext. 231
When
Saturday, January 11 to
Sunday, January 12, 2020
8:30am to 4:30pm EST
Where
Spiral Foundation / OTA The Koomar Center
74 Bridge St.
Newton, MA 02458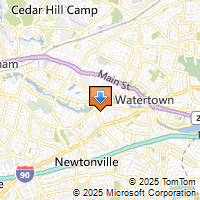 Driving Directions
Course level: Advanced
Target Audience: Occupational therapists, OT assistants, physical therapists, PT assistants, speech and language pathologists with a background in sensory integration theory.
AOTA:
Domain: Performance Skills
Process: Intervention
Contact hours:
Course: 12 contact hours, or 1.2 AOTA CEUs.
Exam and Self-Study: 2.0 contact hours, or .2 AOTA CEUs
Total: 14 contact hours, or 1.4 AOTA CEUs
Course Completion Requirements: To receive contact hours or CEUs for this course you must attend and participate in the course activities.
Participants wishing to receive credit towards a certificate of completion for the Program of Essential Competencies in Sensory Integration MUST complete the accompanying competency exam following the course.
Occupational Therapy Practitioners/ Occupational Therapy Assistants: The Spiral Foundation is an Approved Provider of continuing Education for occupational therapists and occupational therapy assistants by the American Occupational Therapy Association. The assignment of AOTA CEUs does not imply endorsement of specific course content, products, or clinical procedures by AOTA.
ADA/Section 504: If you require special accommodations, please contact us at the address above.
Schedule
Day One:
8:30 – 9:00 Registration
9:00 – 10:30 Introduction and Overview of Sensory Integrative Theory and Intervention (Clinical Reasoning, Principles, Models of Treatment)
10:30 – 10:45 Break
10:45 – 12:00 Intervention Principles and the Art of TherapyFidelity to Treatment & Efficacy Research Synopsis
12:00 – 1:00 Lunch
1:00 – 2:30 Equipment AnalysisIntervention for Sensory Modulation and Discrimination Problems
2:30 – 2:45 Break
2:45 – 4:30 Intervention continued
Day Two:
9:00 – 10:30 Intervention for Foundational Mechanisms: Postural and Visual/Ocular Motor
10:30 – 10:45 Break
10:45 – 12:00 Intervention for Foundational Mechanisms continuedIntervention for Praxis and the Importance of Play
12:00 – 1:00 Lunch
1:00 – 2:30 Intervention for Praxis continued
2:30 – 2:45 Break
2:45 – 4:30 Developing a Sensory Diet: Home and School AccommodationsIssues Affecting the Delivery of Service (Equipment, Space)
A Live Two Day Course



Essentials of Sensory Integration Intervention

Presented by:
Teresa May-Benson, ScD, OTR/L, FAOTA

Saturday, January 11 to
Sunday, January 12, 2020
This course is Part Five of the five part Program of Essential Competencies in Sensory Integration. Learn more about the program HERE.
This course will provide participants with the essential information needed for treatment of sensory integration and praxis difficulties in children. The core principles of sensory integration intervention will be reviewed. Sensory integration interventions for sensory modulation and discrimination problems, praxis difficulties and foundational postural skills in children will be presented. Development of sensory diet programs will also be addressed. Extensive video analysis and case study presentations will be used to develop observational skills. The course format, a combination of lecture, videotapes, and small group discussion allows for opportunities to address participants' questions and concerns.
Learning Objectives
By the end of this course participants will be able to:
Name basic principles of sensory integrative treatment and how they apply to clinic, home and classroom situations

Identify principles of sensory integrative treatment and develop treatment plans based on differential diagnosis of sensory integrative dysfunction

Identify the progression of sensory integrative treatment from organizing sensory input to skill development

Apply sensory integration treatment techniques in a variety of situations to address sensory processing, functional support and praxis problems

Use home and classroom sensory diet modifications to assist with specific problems
About the Speaker: Teresa A. May-Benson, ScD, OTR/L, FAOTA is the Executive Director of the Spiral Foundation as well as a practicing occupational therapist at OTA The Koomar Center. She is active in conducting research related to sensory integration through the Spiral Foundation's Sensory Processing Research Center and Laboratory. She is a well-known lecturer and researcher on sensory integration theory and intervention, has authored book chapters and articles on praxis and sensory integration, and completed her doctoral dissertation on ideational praxis. Dr. May-Benson received her bachelor's degree from Ohio State University and her master's degree from Boston University with a concentration in sensory integration and school system therapy. She was a Maternal and Child Health Fellow in the Doctoral Program in Therapeutic Studies at Boston University. She has received the Virginia Scardinia Award of Excellence from AOTA for her work in ideational praxis.
Prerequisites: Prerequisites: This course is open to occupational therapists, occupational therapy assistants, physical therapists, physical therapy assistants, speech and language pathologists, educators and health professionals who have taken Course 1 of this series or who have a strong background in sensory integration theory. .
Cost:
Early Bird (register by December 30): $350
Standard (register after December 30): $375
Register Now!Cancellation Policy: No refunds except in the event the course is cancelled by Spiral. Please see here towards the bottom of the page for the Spiral Foundation's complete policy regarding cancellations and refunds. For questions, contact us at courses@thespiralfoundation.org or 617-969-4410 ext 231.