When: January 28, 2019 - 9:00 AM - 5:00 PM January 29, 2019 - 8:30 AM - 4:30 PM
Where Hilton Garden Inn - Chicago O'Hare Airport, 2930 South River Road, Des Plaines, IL 60018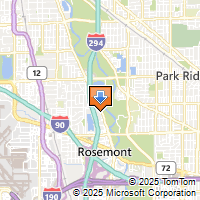 Driving Directions
Contact:
Scott Lammers(scottlammers@ductile.org) Susan Lambert (sjlambert@ductile.org)
DUCTILE IRON SOCIETY
2020 Ductile Iron Production Seminar
January 28-29, 2020 Hilton Garden Inn - Chicago O'Hare Airport
Attendees of the seminar will learn the process control requirements to produce quality Ductile and Compacted Graphite Iron castings. Participants will also gain knowledge of current industry standards in the cost-effective and efficient production of ductile and CGI. The instructors are industry experts experienced in production, heat treatment and defect prevention. The networking reception and dinner will provide resources for when future problems arise in your foundry.
Date: Tuesday – Wednesday, January 28 – 29, 2020

Location: Hilton Garden Inn – Chicago O'Hare Airport
REGISTRATION
The registration fee for the Production Seminar is $495 per person. Registration includes instruction and materials, lunches, a networking reception and dinner. To register for the seminar, click Register Now button below
The DIS has adopted the following registration and cancellation policy:
Full refund up to 14 days in advance

50% refund from 14 to 3 days in advance

No refund within 3 days of meeting

No on-site registrations
Note, only a few seats left! Register early, as space for this seminar is limited! If you have questions or need assistance with your registration,contact the Ductile Iron Society at (440) 665-3686 or scottlammers@ductile.org.
HOTEL
A block of rooms at the hotel is being held for the seminar participants on January 27th & 28th at the special room rate of $119/night (this includes breakfast each morning and free parking). Participants should arrange for their own accommodations directly with the hotel. Inform the hotel that you are attending the Ductile Iron Society Seminar when making your reservation.
Hilton Garden Inn – Chicago O'Hare Airport
2930 South River Road
Des Plaines, Illinois 60018
To reserve your hotel room, call the front desk at 847-296-8900 or go to:
https://hiltongardeninn.hilton.com/en/gi/groups/personalized/O/ORDCHGI-DISP-20200127/index.jhtml?WT.mc_id=POG
All hotel reservations must be made with the hotel by Wednesday, January 7, 2020 in order to receive the discounted room rate and to guarantee room availability.