When
Tuesday, April. 7th, 2020 at 8:30 AM
-to-
Wednesday, April. 8th, 2020 at 4:30 PM
Add to Calendar
Where
Joplin Public Safety Training Facility
5102 Swede Ln.
Joplin, MO 64801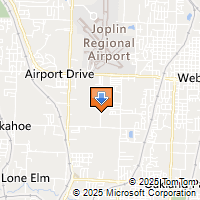 Driving Directions
Sgt Shawn Dodson
Joplin Police Dept
417-623-8142
SDodson@Joplinmo.org

Margaret Stark
FIRST RESPONDER GRANTS, LLC
540-230-8440
mstark@firstrespondergrants.com
Joplin Public Safety Training Facility, Joplin, MO April 7-8, 2020
Come join us at Joplin Public Safety Training Facility for two days of meat and potatoes grant writing training designed to turn you into a first rate public safety grant writer. Presented in language you, will understand and comprehend. Learn how to help your agency get the training, to get the grant, to get the gear!
Our students have an 80%+ success rate at winning grants and have won more than $2 billion dollars in grant awards.. We don't just tell you about the grant programs; we tell you how to " win the grant programs!
Accommodations:
2466 East 32nd Street, Joplin, MO 64804 Phone: 417-206-6700
2644 East 32nd Street, Joplin, MO Phone: 417-506-6700
3107 East 36th Street, Joplin, MO Phone: 417-659-9900
Always ask for government rates.