When
Thursday, May 14, 2020
from 8.30 AM to 4:30 PM CDT
Site registration/Check in: 8:30 AM
Where
HCC Alief Hayes
2811 Hayes Road
Brown Building with flags, A319/320, 3rd Floor
Houston, TX 77082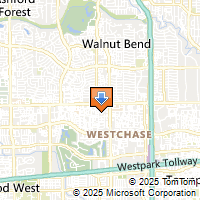 Driving Directions
About Us:
SCORE is an all-volunteer group with real-world business experience, dedicated to your success.

Our Mission: Help small Businesses succeed.
Our Mantra: We educate, counsel, mentor.

Founded in 1964, SCORE is a non-profit association and a Resource Partner of the U.S. Small Business Administration.

For more details go to

www.houston.score.org


HCC Center for Entrepreneurship – West Houston
OUR MISSION: To help entrepreneurs start and grow their small businesses.
We do this by offering workshops, seminars, summits, classes and competitive training and advising, while also providing practical knowledge, resources and connections.
For more on the HCC Center for Entrepreneurship - West Houston contact us at c4e@hccs.edu or 713-718-6650