When
Monday, October 18, 2021 at 8:30 AM EDT
-to-
Tuesday, October 19, 2021 at 4:30 PM EDT
Add to Calendar
Where
Delta College Public Safety & Training
1961 Delta Rd
University Center, MI 48710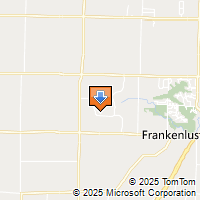 Driving Directions
Tom Gillman
Delta College Public Safety & Training
989-686-9176
thomasgillman@delta.edu

Greg Bavis
FIRST RESPONDER GRANTS, LLC
603-254-4730
mstark@firstrespondergrants.com
Delta College Public Safety & Training, University Center, MI Oct 18-19, 2021
Come join us at Delta College Public Safety & Training for two days of meat and potatoes grant writing training designed to turn you into a first rate public safety grant writer. Presented in language you, will understand and comprehend. Learn how to help your agency get the training, to get the grant, to get the gear!
Our students have an 80%+ success rate at winning grants and have won more than $2 billion dollars in grant awards.. We don't just tell you about the grant programs; we tell you how to " win the grant programs!
Thank you again for registering for our event. This email is your invoice and confirmation of your successful registration. If any of the information displayed below is incorrect, please contact us as soon as possible.
Payment if due by the first day of class. Please forward this to the person/department responsible for payments.
Checks should be made to:
First Responder Grants, LLC
237 N Brooks St
Manning, SC 29102
Watch for the email about one week before the class with your handouts. Please print and bring them to class with you.
· Thank you for pre-registering for the Two-day First Responder Grants training. Your seat will not be guaranteed in the class until full tuition payment is received.
When full payment is received your seat will be reserved for the class.
What is the cancelation policy for in-person classes?
Anyone that needs to cancel enrollment for the in-person two-day grant training will be subject to the cancelation policy written below.
All cancelations must be in writing (email is acceptable)
Cancelations requested 45 days prior to the class will get a full refund minus a $ 40.00 administrative fee.
Cancelations requested 44 days to 20 days prior to the class you will receive a 50% refund on the class tuition.
Cancelations requested 19 days to 0 days before the scheduled training will receive no refund for the tuition.
If you must cancel 19 days or sooner before the starting of the class you have a couple of options. 1. You can send another from your agency in your spot. 2. You can take the online class. 3. You may take the class within six months from the time of cancelation. If you do not pick an option we will attempt to make contact with you via email if after 3 days you do not respond you will forfeit the class tuition.
No shows for class will forfeit the tuition that has been paid.
If we have to cancel class for any unforeseen reason you will be entitled to a full refund of the class tuition.
Grant Writing class room location will be included with your handouts about one week before the class date.
This course is registered with MCOLES for 302 funds.
Accommodations:
Bay Valley Hotel & Resort - 2470 Old Bridge Rd, Bay City, MI 48706 P: 989-686-3500
Ask for Government Rate or mention Delta College
Double Tree Hotel Bay City Riverfront - 1 Wenona Park, Bay City, MI 48708 P: 989-891-6000