It's Time For Our Annual
Boca Chamber Festival Days Event:
BATTLE of the BARTENDERS
Celebrating 10 years of battles!

Be sure to join us for this very popular event
or make a donation to support our programs!
Friday, August 27, 2021
6:00 - 8:00 PM
at the Marriott Boca Raton
Music by Mike Sipe Entertainment
Mask wearing and social distancing are strongly encouraged!
$35 for 2 drinks & appetizers
Last day to preregister: Thursday, 8/26 (tickets will be $50 at the door)
CLICK HERE TO REGISTER NOW!
or scan this QR code with your phone's camera.
There are 2 options when you register online, PayPal or Credit Card.
If you cannot attend but would still like to donate, please visit bestfoot.org/donations. You can choose a bartending team from the dropdown menu, and your donation will go towards their tips!

BARTENDER TEAMS AND SHIFTS:
6:00 to 6:30
Dre Garcia & Shawn Sherlock
vs.
Jackie Qualters & Michele Horwitz
6:30 to 7:00
Arlene Herson & Ingrid Fulmer
vs.
Troy McLellan, Rosie Martin & Roxana Scaffidi
7:00 to 7:30
Tyler Ross & Stu Halberg
vs.
Shannon Casey & Vanessa Romano

7:30 to 8:00
Wade Waddick & Paula Bernstein
vs.
Pam Waddick & Susie Rich

Want to donate towards a specific bartender?
Select their team on the registration form!
Thank you to the Greater Boca Raton Chamber of Commerce,
our host, Marriott Boca Raton,
and our generous sponsors:
Meet the Bartenders!
6:00 to 6:30
Dre Garcia & Shawn Sherlock vs Jackie Qualters & Michele Horwitz
Jackie Qualters Michele Horwitz
Shawn Sherlock:

Volunteering is in my blood. I have been doing it since I was a teen! In recent years, even more so. I have been a 10 year veteran volunteer with the Junior League of Boca Raton. I have been a member of IMPACT 100 Palm Beach as well. Doing this event is special to me as I am learning about all the amazing things that Best Foot Forward does in our community and feel this is a great way to dive into volunteering to help their cause moving forward!
The former Captain of the Miami Heat, Atlanta Hawks, and Prince Dancer had several successful careers after she stopped dancing professionally. She parlayed her on-air exposure and a Florida State University journalism degree into a promising career reporting the news for ABC, CBS and a CNN affiliate in Tampa, FL. Shawn left the news grind 15 years ago and was recruited by her current employer LexisNexis. Today, Shawn is a passionate, high-level sales professional at LN who regularly exceeds her target sales goals. She works in the Health Care side of the business as well as MC'ing their annual conferences.


Jackie Qualters:
It is so important to support local businesses in our community where we live and work. When I first met Donna/Debbie and learned about BFF, I knew at that moment that this is an organization that I wanted to support! What they do to support our youth is so important for future generations to come.

I grew up in Orlando (Elementary School through College – Go UCF!!). I moved to South Florida in 2003 to follow my then boyfriend, now husband. We have been married for 10 years. We have 3 kitties (Morris, Buddy and Mr. Spot) that keep us busy! When I am not working, you will find me working out at Orangetheory Fitness or running in local races. I work for PNC Bank as a Business Banker and have been with the bank for 9 years. I started my banking career in 1998 and never looked back. I truly love what I do each and every day!
Michele Horwitz:
I'm Michele Horwitz, a native Long Islander who has lived in Boca Raton since 2005….enjoyed my first week here as hurricane Wilma approached. I am head of new business development for a locally owned Florida Sun Title and Escrow which is based in our lovely city. My favorite part of my job is meeting new people and networking.
I have been giving to Best Foot Forward for years because I believe all of us are here to help each other. Now drink up lol
6:30 to 7:00
Arlene Herson & Ingrid Fulmer vs. Troy McLellan, Rosie Martin & Roxana Scaffidi
Arlene Herson Ingrid Fulmer
Roxanna Scaffidi, Troy McLellan, Rosie Martin
Arlene Herson:
We are so fortunate to have so many non-profits that service our community. I think it is very important to support them.
Arlene Herson is the producer/host of the award winning cable television program, "The Arlene Herson Show," featuring personal in-depth interviews with national known personalities. Guests include Tony Bennett, Sammy Davis, Jr. Chuck Norris, Gloria Steinem, Liberace, Linda Evans and many more.Arlene was born in New York City and is happy to call Florida home for over 20 years.
Ingrid Fulmer:
Senior Leasing Advisor – Office Leasing, for Coldwell Banker Commercial NRT, is a commercial real estate expert with over 30 years of experience in commercial office leasing, tenant representation, and investment sales. Ms. Fulmer has represented both landlords and tenants in over 23 million square feet of property negotiations for both local and institutional clients representing over $3.2 billion in real estate transactions.
Ingrid is committed to the community via her volunteer work with the Rotary Club Downtown Boca Raton and PROPEL (People Reaching Out to Promote Education and Leadership) where she is active in raising money for much needed scholarships for young people in our community to further their education and pursue their dreams. She is also proud to serve on the Board of Trustees for the George Snow Scholarship Fund, The American Disabilities Foundation and is an Ambassador for the American Cancer Society.

Troy McLellan:

It is important to support nonprofits in the community because I love BFF and D&D!!! hahaha! Our charitable non-profit businesses represent a critical component that contributes to the unique fabric of our special community. Their success is a reflection of the success of the overall business community.
Originally from the Live Free or Die state of New Hampshire. Lived in Boca raton for more than 20 years. Die hard New England sports fan- go Pats, Sox, Celts and B's! I have worked for the Boca Chamber for 24 years – 16 as CEO. Blessed to work with an amazing team of professionals who work hard every day to make Boca Raton, Boynton Beach and all of South Palm Beach County the best place to Live, Work, Learn and Play!
7:00 to 7:30 Tyler Ross & Stu Halberg vs. Shannon Casey & Vanessa Romano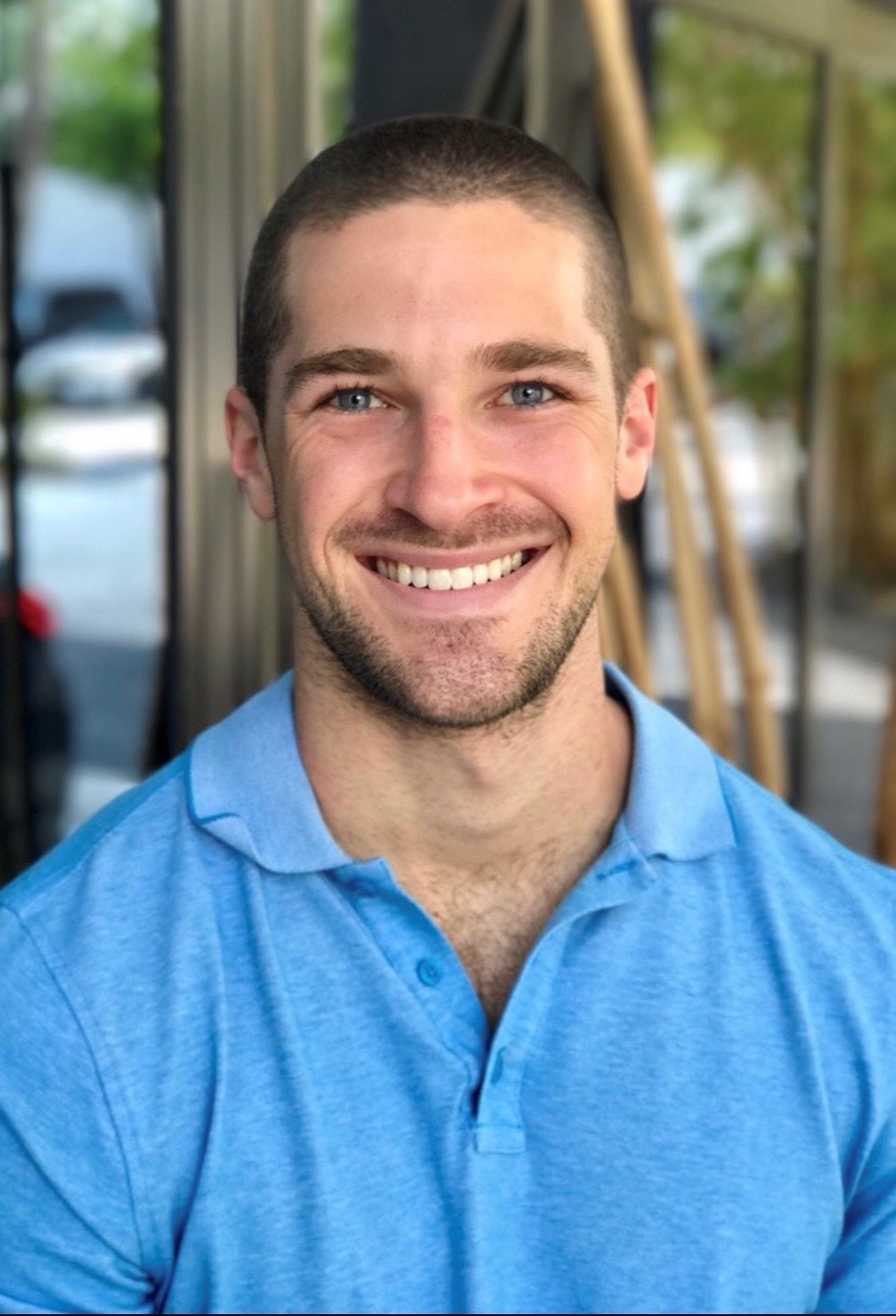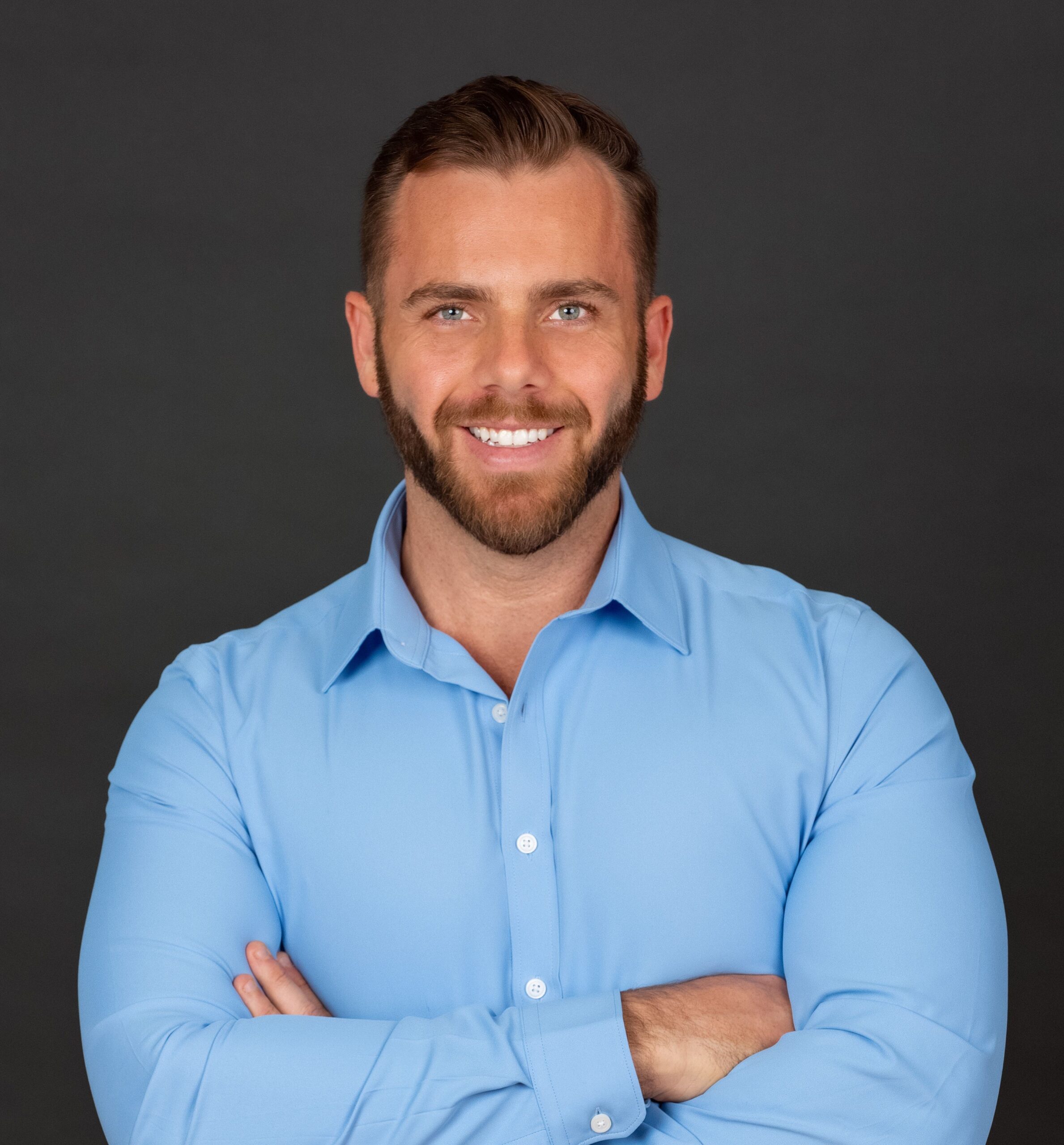 Tyler Ross Stu Halberg
Vanessa Romano & Shannon Casey



Tyler Ross:



I believe it's imperative to help our community's nonprofits. Even if someone doesn't have the financial means to give, they can still donate their time and energy to volunteer or promote the cause. BFF has such a solid platform with lots of opportunities to support them!
I'm a born and raised Floridian from Orlando and I've lived in South Florida now for 6 years. I'm a freelance personal trainer and group fitness coach and have been doing it now for over 10 years. My whole training philosophy begins with my client's current physical abilities in mind. We start there, and work our way up to get em where they want to be!

Stu Halberg

It's important to me to support nonprofits because I've been on the other end, needing the support that those groups give. We're so incredibly fortunate to just be "comfortable", and knowing that a little bit goes a long way to help the organizations whose missions are to help others. It's easy to lose perspective; I strongly believe that supporting nonprofits can be mutually beneficial, both to the groups and to the individuals supporting them.
Born in Detroit, MI but have been in South Florida a while. Currently CEO at Logitix, a live event ticketing technology company based out of Boca. Also, single and ready to mingle ;)

Shannon Casey:

I grew up in upstate New York and through my teenage years I did have a little bit a of a glimpse of group homes and A taste of the foster home system. I was very fortunate to have his family take me under their wing so I did not get lost in the system. Best foot forward is important to me because I have seen firsthand how kids get lost in the system and find it difficult to make anything of themselves. it is important to me to support the children in the community that wouldn't otherwise have a chance.
I have been in Florida for 27 years… I am a group fitness instructor, personal trainer and a group fitness manager at Busy Body Fitness Center where I've held the position for 11 years . I'm happy to support best foot forward any chance I can!

Vanessa Romano:

I've always had a passion for anything involving children…. Being a former teacher for 12 years, I am always open to helping children in any capacity, especially ones in my community. I hope to raise a lot of money to help these children! I currently teach fitness classes at both Busy Body centers and personally train clients at Evolution fitness and out of my home. I have 2 sons- 4 and 7 years old. I also have a love and passion for singing! I am honored to participate in this event.
7:30 to 8:00 Wade Waddick & Paula Bernstein vs. Pam Waddick & Susie Rich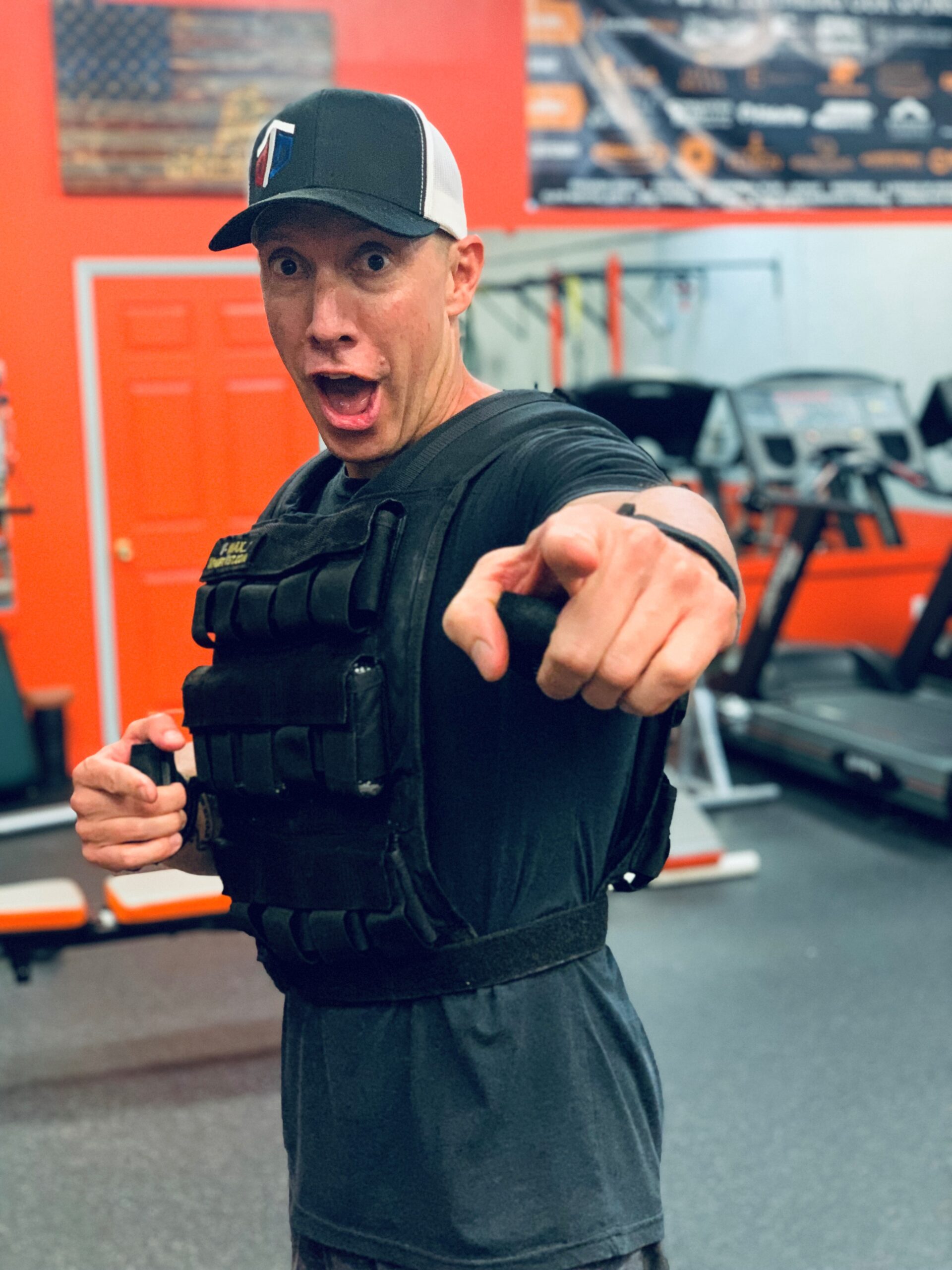 Wade Waddick Paula Bernstein

Pam Waddick & Susie Rich
Wade Waddick:
Wade's life is fueled by intention and intentionally surrounds himself with "why's" that are bigger than himself: his daughter, teammates, clients, his country, the Marine Corps, the challenge of an Ironman, helping others and consistently giving back.
Wade co-created Patriot Sports Nutrition not only to elevate your workouts; his mission is to improve lives by giving back. Patriot Sports Nutrition's mission is to positively impact the lives of Patriot Sports Nutrition's clients and the community.
Wade puts his knowledge of the fitness industry and his experience in the Marine Corps in to action every day. His gym is non-profit organization. His podcast and Patriot Sports Nutrition are just a few of the areas where you will see Wade put his passion in to action. He believes that helping others discover what they are truly capable of is the greatest job on Earth.

Paula Bernstein:

My name is Paula Bernstein. I'm a personal trainer and group instructor at Evolution Fitness. My nickname may be Paula the Punisher but really I just enjoy helping people get in their best mental and physical shape! Evolution Fitness is more than a gym but a community and extended family to me. When I'm not sweating it out with folks at the gym, I work as a group facilitator at Comprehensive Wellness Center. At CWC, my group therapy sessions center around Health and Wellness as part of the substance abuse treatment program.
Evolution Fitness is particularly special because giving back to the community is part of our mission. Nonprofit organizations are the voice for those in our community that need help. Supporting nonprofit organizations allows us to give back to our growing community. Health and fitness has changed my life creating confidence, strength and purpose. I'm fortunate to have the opportunity to have this platform to support my community.